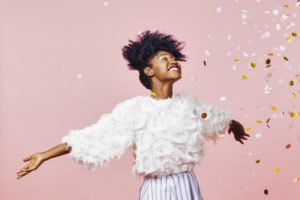 It's January, and you know what that means! It's time for a new year and a new you! If you looking for practical ways to improve yourself in 2021, why not start with your smile? Maintaining great oral health is an easy, long-term goal that benefits your health, confidence, and appearance! Read on as your Weatherford, TX dentist shares four achievable New Year's resolutions for your smile.
1.) Get Two Dental Checkups This Year
January is a great time to schedule your first biannual dental checkup of the year. Even if your teeth look and feel fine, it's important that you visit your dentist every six months for an examination and cleaning. This way, any oral health problems can be detected as early as possible and treated before they become larger, more painful issues. Start 2021 off right by making an appointment with your dentist, then schedule your next visit for six months later before you leave the office!
2.) Learn to Love Flossing
Most people know that flossing is important, but one thing or another gets in the way of incorporating it into their daily routine. This is the year to change that! Do you have trouble remembering to floss? Keep it in front of or on top of your toothpaste. Do you find flossing difficult or awkward? Talk to your dentist about the best techniques to use and if ADA-approved alternatives are right for you. Simply don't like to floss? Try using fun-flavored floss or rewarding yourself for meeting weekly goals!
3.) Make Smart Snacking Choices
Cutting back on sugar and eating healthier are popular New Year's resolutions. If you need some extra motivation to stick to this new habit, just remember how good it is for your pearly whites! Reducing your sugar intake dramatically lowers your risk of cavities, gum disease, and other serious oral health issues. What's more, eating foods high in vitamin C, calcium, and other nutrients can help make your smile stronger, healthier, and brighter.
4.) Break Bad Chewing Habits
The New Year is a great time to start healthy habits and break bad ones. Using your teeth as tools to open packages and chewing on hard objects are both behaviors that can suddenly lead to a dental emergency with one wrong move. Make sure you keep scissors, bottle openers, and other tools in easy to reach spots so you won't be tempted to use your teeth to open packages and bottles. If you typically chew on hard things like your fingernails, ice, or pen caps, try a piece of sugarless gum instead!
The best New Year's resolutions involve reasonable habits and achievable goals that improve your life. If you adopt some or all these oral health New Year's resolutions, your smile and overall health will thank you in the long run!
About the Author
Dr. Thomas J. Novak has been helping patients in Weatherford, TX and the surrounding communities get the happy, healthy, and beautiful smiles they deserve since 1996. He and his friendly, energetic team go above and beyond to make you feel right at home in their state-of-the-art office to help make every appointment as pleasant as possible. Whether you need a simple cleaning, something more complex like tooth replacement, or are interested in improving your smile with cosmetic dentistry, Dr. Novak offers all the services you need under one roof. To learn more, he can be contacted via his website or at (817) 594-7302.