Dentures – Weatherford, TX
An Affordable Way to Get Your Smile Back
Tooth loss affects millions of Americans every year and can make it incredibly difficult to perform even the most basic tasks throughout the day. At Beacon Dentistry, we have a passion for restoring smiles that is truly unmatched. Now you can show off a grin with pride again. With our full, partial, and dental implant dentures, Dr. Thomas Novak and Dr. Garrett Johannsen will restore your smile, and do so while ensuring both functionality and esthetics. To learn more about dentures in Weatherford or to schedule an appointment at Beacon Dentistry, don't hesitate to give us a call!
Why Choose Beacon Dentistry for Dentures?
Long-Lasting & Comfortable Implant Dentures Available
High-Quality Materials for Natural-Looking Restorations
Fun and Lively Dental Office Atmosphere
Who is a Good Candidate for Dentures?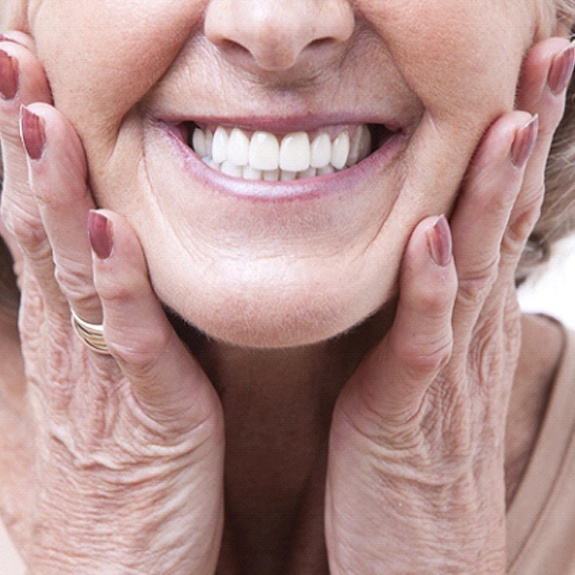 Dentures in Weatherford are recommended for people who are missing multiple or all of their teeth. Depending on the number and location of missing teeth, our team can create a personalized plan just for you in order to provide optimal comfort and functionality of your restored smile. If you have any existing oral health issues, such as periodontal disease, tooth decay, or teeth that are otherwise damaged, they will need to be addressed and treated first before moving forward. This way, you can show off a smile that is gorgeous and healthy!
Types of Dentures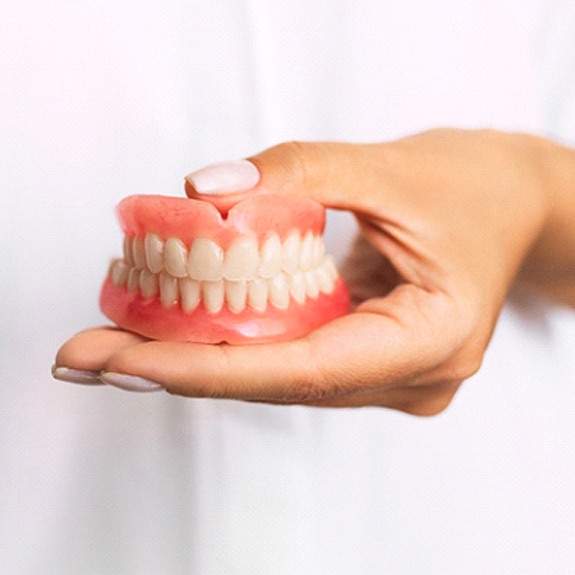 You have a few different options when it comes to dentures. Depending on your individual case, you can opt for the following:
Partial Dentures
Every tooth is valuable to your long-term oral health. When a dental bridge is not enough to restore your smile to the fullest, a partial denture can effectively restore teeth on opposite sides of your mouth. Partial dentures not only prevent neighboring teeth from shifting, but they look more natural than ever before! We'll customize them to fit your mouth exactly, so you're never wondering if your denture will remain stable or look natural to those around you.
Full Dentures
While partial dentures rely on neighboring teeth to stay in place, a full denture relies on the overall shape of your mouth as well as the natural suction of the gums to replace an entire arch of teeth. In the beginning, you'll also need a small amount of denture adhesive as it adjusts to your mouth. Each denture, whether it's replacing teeth in the top or bottom arch, is designed with a gum-colored base and enamel-colored replacement teeth.
Implant Dentures
For a more stable denture that lasts longer than traditional methods, you'll find many benefits from an implant-retained version. After placing a series of dental implants throughout the jaw and attaching a customized restoration, you can expect 70 percent of your chewing function to be restored. Even better, dental implants are designed to last for decades, so you won't have to worry nearly as much about getting your denture replaced! With the All-on-4 treatment, you can even get your smile back the same day as your implant placement surgery. All these benefits are often available at the time teeth are removed. In other words, you're never missing teeth in your smile.
The Benefits of Dentures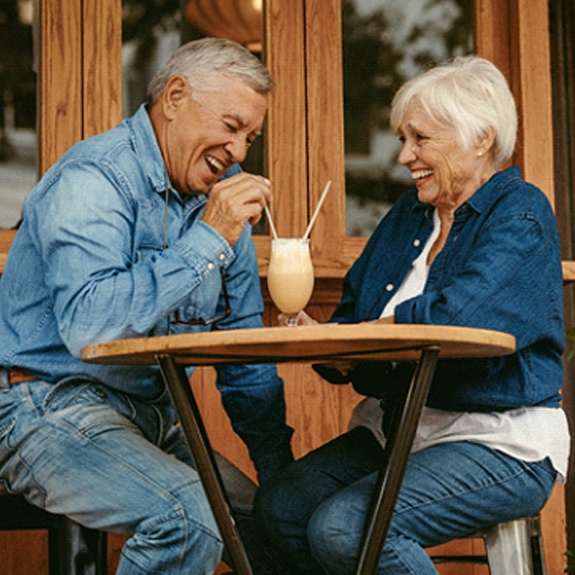 There are many reasons why you may want to choose dentures as a tooth replacement options. Here are some of the various benefits you will experience:
Dentures support facial muscles
Improved speech
Eating with ease
Easily removed for cleaning
Natural appearance
Prevents movement of surrounding teeth
Increased confidence
Covered by most dental insurance plans
Understanding the Cost of Dentures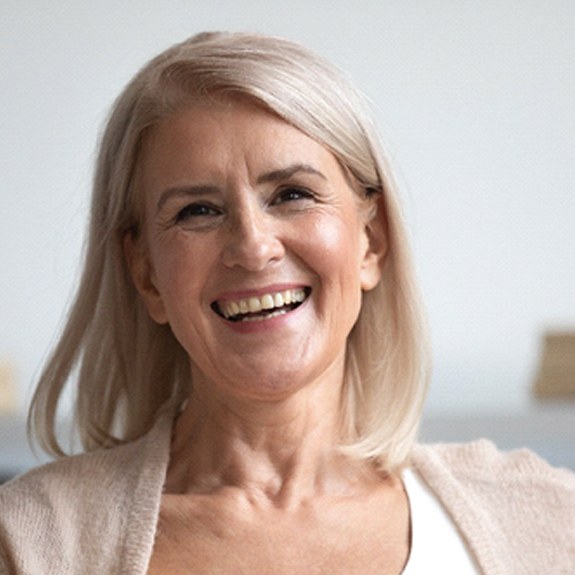 The cost of dentures isn't exactly the same for everyone. Our team will create an estimate after examining your mouth and figuring out what your specific needs are. You can count on us to be transparent about the costs so that there aren't any unwelcome surprises later, and we'll work with you to make paying for your care as easy as possible. Below are some of the basics you should keep in mind when calculating the final cost of dentures.
Factors That Affect the Cost of Dentures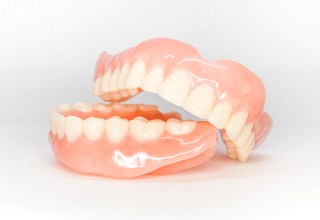 Some patients will need to pay for tooth extractions and other types of preparatory work before they get dentures. Then, when it comes to the cost of the actual restoration, the number of teeth you're missing will need to be considered; a partial denture that only replaces a few teeth will not have the same price as a full denture that replaces the entire arch.
The materials used to make the denture matter as well. Dentures made out of cheaper materials are more likely to break or need to be replaced early. It's usually better to invest in dentures made out of higher-quality materials that you can rely on.
Are Implant Dentures More Expensive?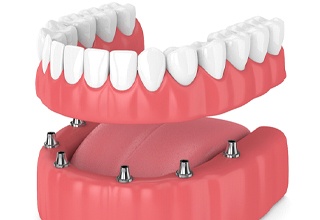 There's no denying that dental implants will naturally add to the cost of your dentures, but the benefits they offer are well worth the price. They're more reliable than traditional dentures since they won't slip at awkward times, and they stimulate the jawbone to keep it healthy. You also don't need to worry about replacing implant dentures as often, as they can last for decades with the right kind of care.
Does Dental Insurance Cover Dentures?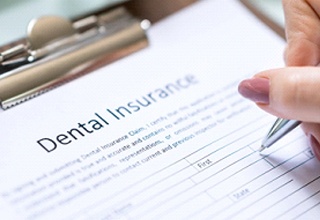 Not all dental plans are the same, so you'll want to check with your insurance provider. That said, most of the time dentures are at least partially covered by dental insurance. The majority of plans consider them a major restorative treatment and provide around 50% coverage.
Our team can go over your benefits with you to make sure that you fully understand the savings you're entitled to. We can also handle any necessary paperwork on your behalf so that you don't have to worry about filing a claim after your visit.
Other Options for Making Dentures Affordable
Uninsured patients can sign up for our Beacon Dentistry Savings Plan. Among other benefits, you can enjoy a 15% discount on general dental procedures. Another option for managing the cost of care is to apply for a third-party financing plan. Our office works with CareCredit and Scratchpay, which both let you choose a plan that fit your budget so that you can pay for a given dental treatment in a series of installments. Our team can review all of these options with you in more detail during your appointment.