Preventive Dentistry – Weatherford, TX
Get Peace of Mind for Your Oral Health
At Beacon Dentistry of Weatherford, we make caring for your oral health a truly fun experience. When it's time to visit, whether it's by yourself or with your older family members, we make long-term preventive habits an exciting part of your day, not just another errand in your busy schedule. As you get to know our team, you'll quickly learn how passionate they are about keeping your oral health in check through our numerous services. Schedule your first appointment for preventive dentistry in Weatherford, TX, so you can stop worrying about your oral health and start living your life!
Why Choose Beacon Dentistry of Weatherford for Preventive Dentistry?
Fun, Lively and
Family-Friendly Dental Office
Dentists Hold
Decades of Experience
Treatment Individualized
to Meet Your Individual Goals
Dental Checkups & Teeth Cleanings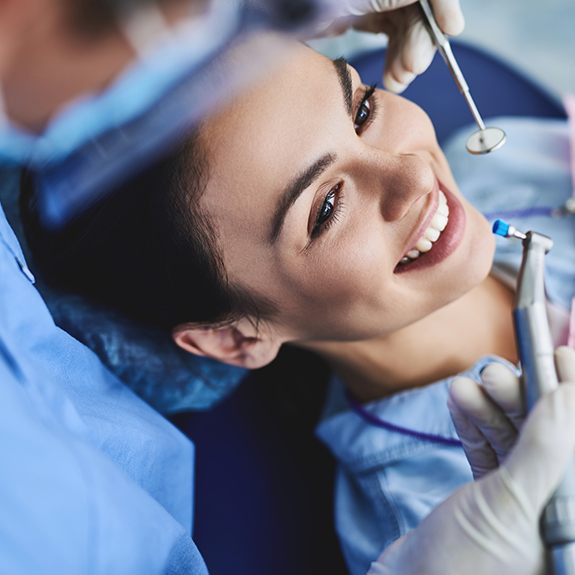 Your next checkup and cleaning is about to be a whole lot more fun than what you might be used to. During this appointment, one of our dentists closely examines your teeth for any issues, our talented hygienist performs a detailed cleaning to remove harmful plaque and tartar, and our team provides you helpful advice to improve and enhance your at-home oral care experience. You'll be walking out of the dental office with a big smile once you learn how efficient and accommodating our team truly can be!
Oral Cancer Screenings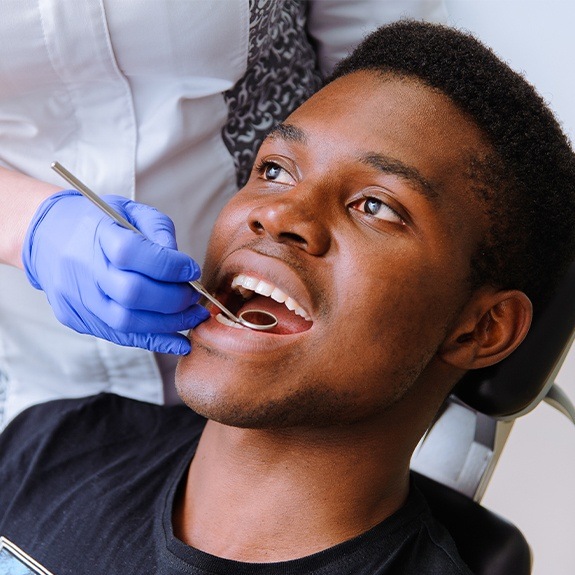 Preventive care is one of the most important forms of dentistry for a number of reasons, but catching early signs of oral cancer is definitely one of the most notable. Dr. Novak and Dr. Johannsen are in a unique position to catch the early signs before it has a chance to develop and cause serious problems later. Early signs of oral cancer include red or white patches in the mouth, lumps, bumps and tissue thickenings, or sores that do not heal after a two-week period.
Fluoride Treatments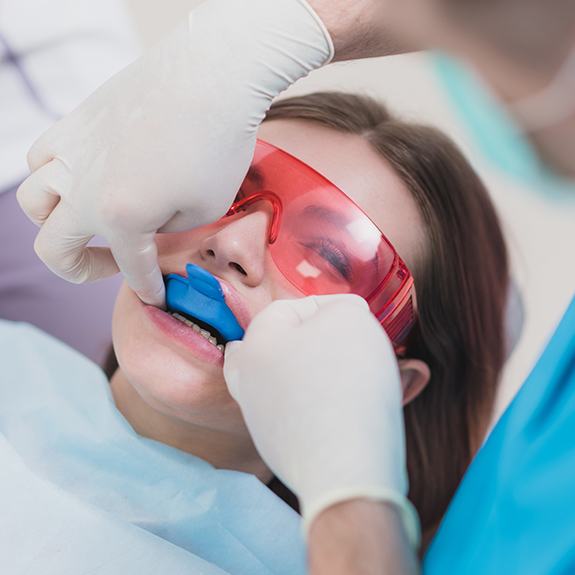 Fluoride is one of the most important minerals for teeth, and this is because it actually makes enamel stronger and more resilient against plaque-causing bacteria. It's commonly found in public drinking water and the foods you eat, but it's also in virtually all oral care products we recommend. Following your cleaning, we'll apply a fluoride varnish on you or your child's teeth. Although fluoride has been a recommendation for children for years, our adults benefit tremendously from this dental safety net. As we all age, some gum recession occurs and decay sensitive roots are exposed. Many medications cause dry mouth which often causes decay to go wild on these areas of root exposure. Routine fluoride application protects roots and helps avoid costly challenging restorative work.
Nightguards for Bruxism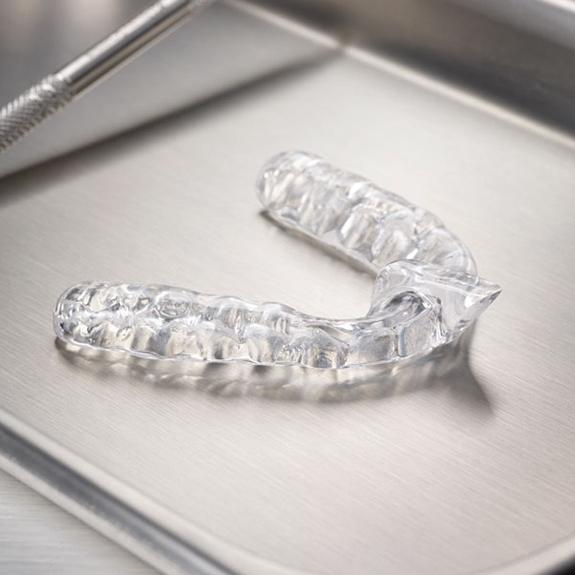 If your teeth feel sensitive every time you wake up in the morning, it may be time to consider whether or not you have bruxism! This condition is characterized by chronic clenching and grinding of teeth, which can really wear down enamel over time. Our dental office is more than happy to capture a 3D image of your current smile using our digital impression scanner, then use this model to create a custom-made nightguard that fits your mouth exactly. This appliance is then worn every time you to go to bed, protecting your teeth from the worst side effects of bruxism. Whether you're young or old, your teeth need protection, and nightguards guarantee just that.
At-Home Oral Hygiene Products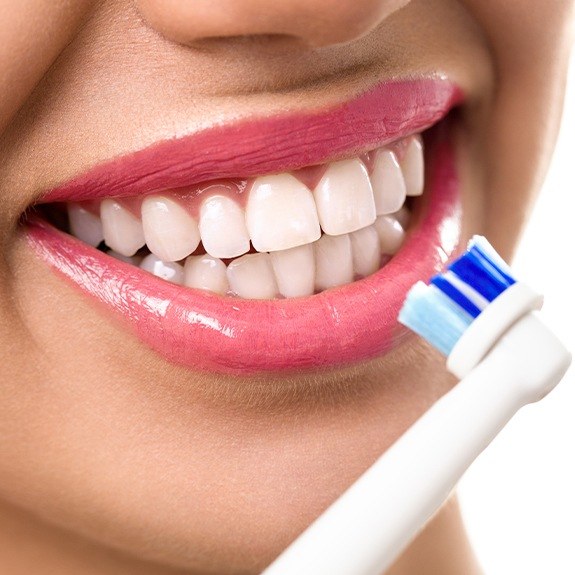 There are so many products to choose from when it comes to taking care of your pearly whites at home! While having this much choice can be exciting, it can also make choosing the right option for you quite difficult. Our dental office is happy to offer recommendations that fit your needs, whether you need a toothpaste that doesn't cause tooth sensitivity or gum irritation, or you simply aren't sure which product is the most effective at keeping your teeth clean in between visits! CTX, Fluorimax, and Sensodyne are just a few that Beacon Dentistry of Weatherford recommends.
TMJ/TMD Therapy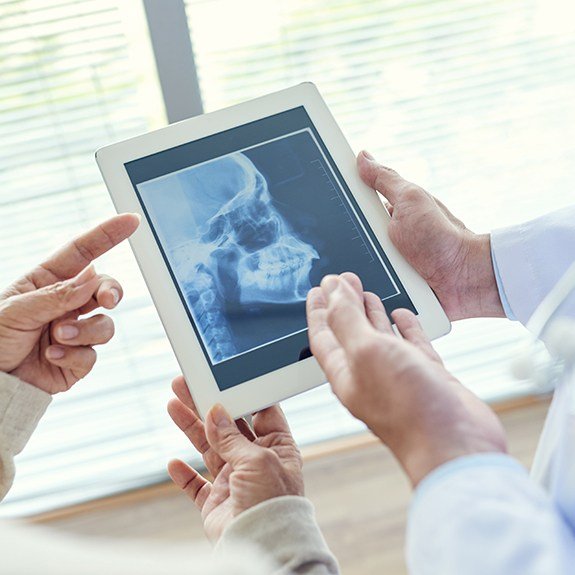 When the joints connecting your jaw to your skull become strained or injured, it can lead to chronic discomfort or inflammation that makes basic tasks like chewing, speaking and yawning far more difficult. Beacon Dentistry of Weatherford can not only diagnose TMJ disorder, but we can also provide treatment that targets the jaw joints at the source. Don't let your mornings be ruined any longer; our team is prepared to provide harmony and equilibrium to your smile.