Tooth Extractions – Weatherford, TX
Safe Treatment By a Familiar Face
While we do everything we can to keep your smile radiant and your oral health in top condition, sometimes teeth need to be extracted to protect you from future issues. In the event a tooth does need to be extracted, (and that is far from our first option when providing treatment) you can rest knowing that you'll be served by a team you can trust. While we offer sedation services, we're sure that having your care performed by people you've gotten to know will make the experience all the more comfortable. Call Beacon Dentistry today for a lively and fun experience, no matter what treatment you need, including comfortable, safe tooth extractions in our Weatherford, TX dental office.
Why Choose Beacon Dentistry for Tooth Extractions?
In-House Implant
Placement Available
Treatment Performed By
Expert – Dr. Johannsen
Cone Beam Scanner
Technology In-House
When Does a Tooth Need to Be Extracted?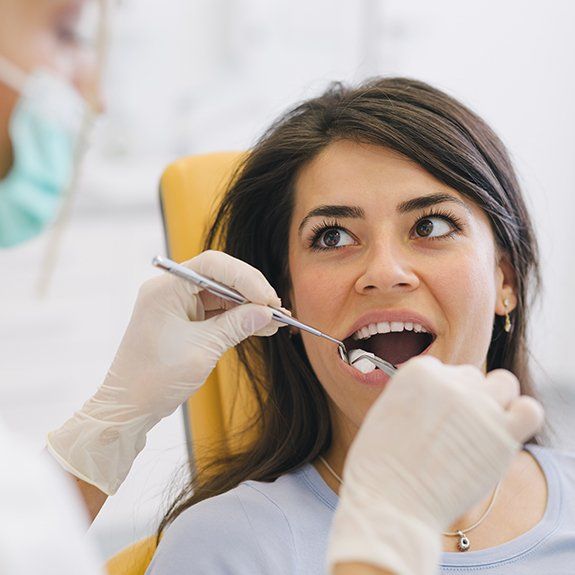 We avoid extracting teeth unless it's absolutely needed. However, they may be performed in the following instances:
A tooth is severely damaged beyond repair
Gum disease has damaged supporting bone tissue
Your mouth needs room for orthodontic treatment
A baby tooth won't fall out
Room is needed to place a denture
To replace a weak tooth with a dental implant
Our goal is to make you feel comfortable and prepared. No matter what the reason for your extraction may be, we'll do everything possible to create a relaxing environment.