Clear Aligners – Weatherford, TX
Straighten Your Smile Without Metal
It's no surprise that many people prefer their smile to be straight and free of gaps and crowding, but did you know that a straight smile doesn't only look aesthetically-pleasing? In fact, it also makes it easier to perform basic at-home oral care and keep your health in check! Beacon Dentistry of Weatherford offers clear aligners in Weatherford to shift your teeth into a straighter and more functional position, so don't wait to give our dental office a call to start your treatment for orthodontics!
Why Choose Beacon Dentistry of Weatherford for Clear Aligners?
Advanced Training in Six Month Smiles
Two Highly Experienced Dentists
Family Dental Practice
How Do Clear Aligners Work?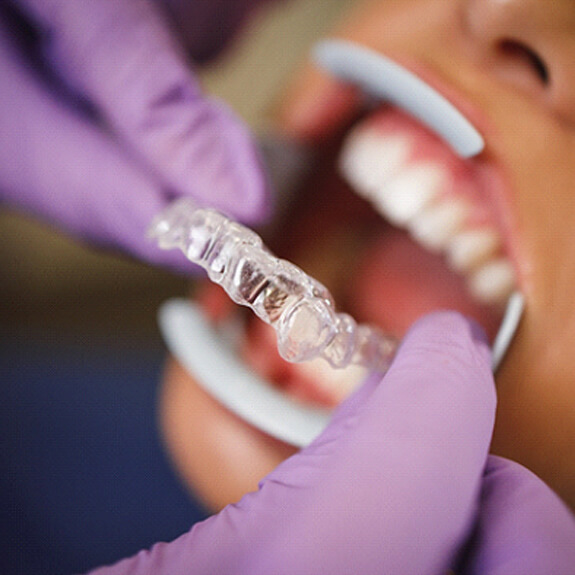 When you choose to receive clear aligners instead of traditional metal braces, you can expect the process to be more comfortable and convenient. Every two weeks, you'll advance to a new series of discreet trays that you'll wear over your teeth. They'll place a gentle amount of pressure onto them to slowly shift them into their ideal positions. Every six to eight weeks, you'll return back to our office for a quick progress-check and to pick up the next sets of trays in your treatment until you achieve your final results.
Indications for Clear Aligners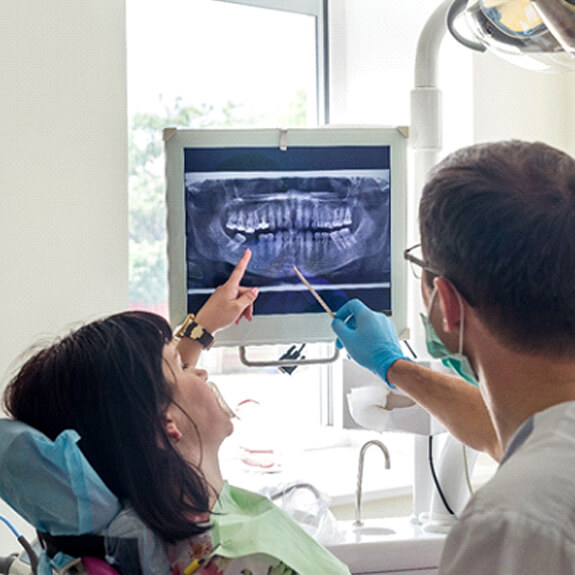 Clear aligners are rather versatile and can address orthodontic problems from mild to moderate in severity. Here are some of the issues that this treatment can address.
Crowded Teeth
Teeth that are crowded can make brushing and flossing more difficult by creating additional nooks and crannies for plaque and food debris to hide in. By straightening them out, you can reduce your risk of developing common oral health problems like gum disease and cavities.
Gapped Teeth
While some people embrace the gaps between their teeth, others wish for a symmetrical, even smile. Clear aligners can close spaces in your grin, improving its appearance and overall health.
Bite Misalignment
Whether you suffer from overbite, underbite, or crossbite, SureSmile aligners can address these misalignment problems and reduce your risk or minimize your symptoms of TMJ disorder. Fixing these issues can also help treat bruxism for some patients.
The Benefits of Choosing Clear Aligners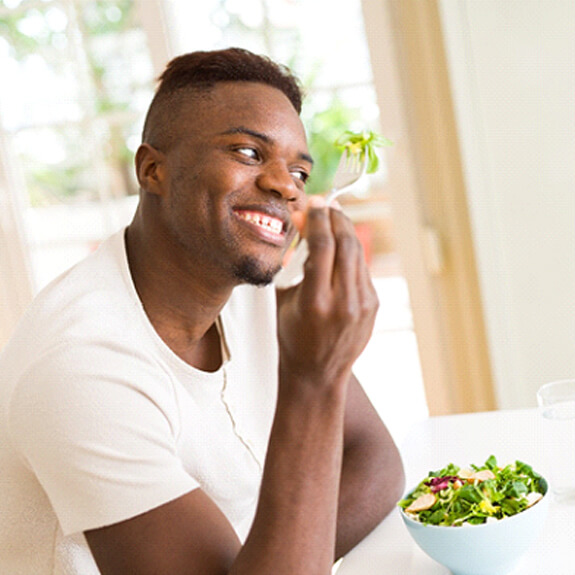 Are you a working professional who wants to maintain their current image? With SureSmile clear aligners, you never have to worry about showing off your smile at the workplace or when taking a family photo for the holidays. These discreet, plastic aligners work to shift teeth in less time overall compared to traditional metal braces. They are also removable, which means you won't even need to rework your oral care habits or change your diet, making undergoing orthodontic treatment extremely convenient.
Understanding the Cost of Clear Aligners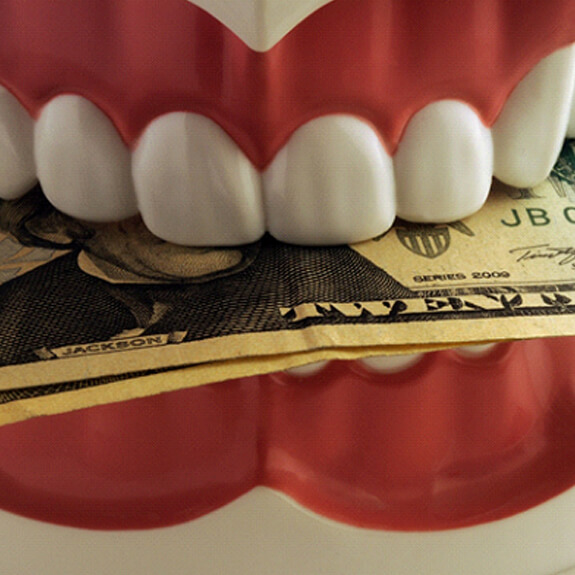 The cost of your treatment will depend on a variety of factors that we'll discuss with you during your initial consultation, including:
How many aligners you'll need to achieve your ideal results
The severity of your orthodontic issues
Whether you lose or stop wearing your aligners during your treatment
Our team will create a customized treatment plan along with a cost estimate and walk you through it so you have a good idea of what to expect throughout the process. To make straightening your smile easier, we're happy to file insurance claims on your behalf and offer additional flexible financing through CareCredit. We also offer payment plans through Scratchpay and discounts with our Beacon Dentistry of Weatherford Savings Plan.
Clear Aligners FAQs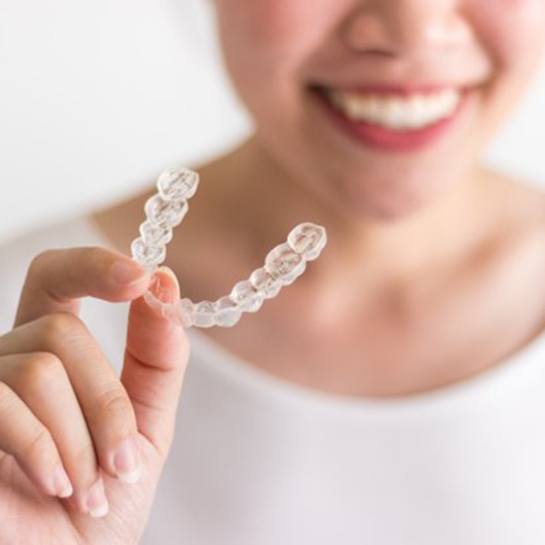 Countless patients have enjoyed straighter, healthier smiles thanks to state-of-the-art clear aligner technology, and chances are you can't wait to get started on your own journey! Even so, you probably still have a few concerns before you're fully ready to commit to clear aligners in Weatherford, TX. Feel free to ask any question you may have when you visit Beacon Dentistry of Weatherford for a clear aligner consultation. In the interim, we've answered a handful of the most frequently asked questions about the treatment below for your convenience.
Do Clear Aligners Hurt?
Traditional braces are notorious for being uncomfortable – when they're first placed on your teeth, every time they're adjusted, and when they irritate your cheeks, tongue, gums, or lips. In comparison, clear aligners are quite comfortable and virtually pain-free. Because they're crafted from smooth plastic, you won't need to worry about sores in the soft tissues of your mouth or uncomfortable tightenings every few weeks.
You can expect some mild soreness with clear aligners, especially right after you switch to a new set of trays in the series. Your teeth are being moved into unfamiliar positions, after all. Compared to metal braces, though, the discomfort with clear aligners is easily manageable. One way to reduce pain is to take ibuprofen or similar over-the-counter medications as needed or to hold a cold compress to your cheek in ten-minute intervals.
How Long Do Clear Aligners Take?
Every smile is different, so clear aligners don't come with a universal treatment timeline. Several factors can contribute to the length of time it will take to completely straighten your smile. These include the distance your teeth need to move as well as how often you wear the aligners as directed. Your cosmetic dentist in Weatherford can outline all of these factors during your initial consultation.
On average, it takes somewhere between 12 to 18 months to finish treatment with clear aligners, but you may notice a difference after just a month or two. Although 18 months may seem like a long time, traditional braces often take upwards of two years at minimum to finish straightening the teeth.
Can You Eat with Clear Aligners?
You should always take your aligners out of your mouth before eating or drinking anything other than plain water. If you don't, you run the risk of damaging, staining, or warping your aligners, which could compromise your treatment and delay your results.
As long as you remove your trays beforehand, though, you should be able to enjoy all of your favorite foods and beverages throughout your treatment with clear aligners. This is a major benefit of clear aligners compared to braces, which come with a laundry list of foods that should be avoided.
Can You Get Clear Aligners If You've Already Had Braces?
Possibly! Many of our patients who express interest in clear aligners have already worn traditional braces when they were younger, but their teeth have since reverted to their old positions for a number of reasons. Clear aligners might be an ideal solution in such cases. In fact, braces can more effectively correct severe alignment problems that clear aligners cannot. This means that braces may have fixed the more serious issues in the past, but clear aligners can remedy the milder crookedness that has occurred since then. When you meet with our team to discuss clear aligners, we can go over your orthodontic history and discuss how it will affect your treatment.