Veneers – Weatherford, TX
A Fast and Long-Lasting Smile Transformation
White, straight teeth can make you seem more approachable, younger, and more successful. But what if your smile doesn't quite measure up to your dream look? We are proud to offer a range of cosmetic dentistry services, including veneers in Weatherford. Veneers provide a fast, minimally invasive way to disguise a range of aesthetic imperfections in teeth. Contact us today to request a consultation and learn more about this remarkable transformative treatment.
Why Choose Beacon Dentistry of Weatherford for Veneers?
Highly Skilled Cosmetic Dentists
Natural-Looking Results
See a Preview of Your New Smile
What are Dental Veneers?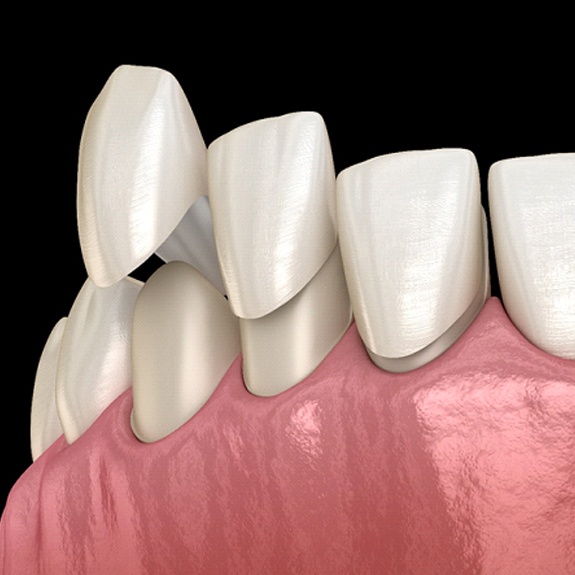 Veneers are ultra-thin pieces of porcelain that we attach to the fronts of teeth in order to disguise aesthetic imperfections. The porcelain is shade-matched to blend in with the surrounding dentition, and it reflects light in a manner that is similar to natural tooth enamel. It is also highly resistant to stains.
Some of the imperfections that veneers are often able to address include:
Small gaps between the teeth
Discoloration
Chips and cracks
Asymmetrical teeth
Teeth that look too small
Veneers are typically applied only to the top teeth, but it is possible to place them on the bottom teeth as well.
The Process of Getting Veneers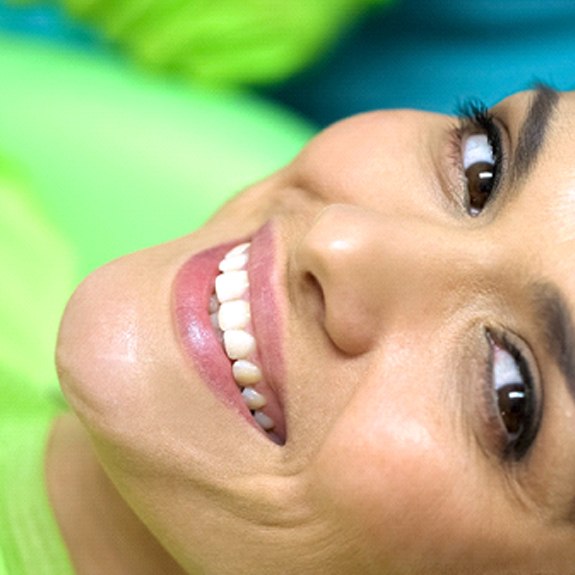 During your consultation, your cosmetic dentist in Weatherford will assess your candidacy for veneers and start planning your treatment. If you have a specific look in mind, be sure to let us know. You can even bring photos of smiles that you admire. We may use our advanced virtual smile design software to give you a realistic preview of your results and gain a better understanding of your goals for treatment.
After the treatment plan is in place, it usually takes at least two appointments to place veneers. At the first appointment, we'll prepare your teeth. Then, you'll wear temporary veneers while a dental laboratory fabricates your permanent ones. Once your permanent veneers are ready, you'll return for a second appointment so we can verify their fit and bond them onto your teeth.
The Benefits of Veneers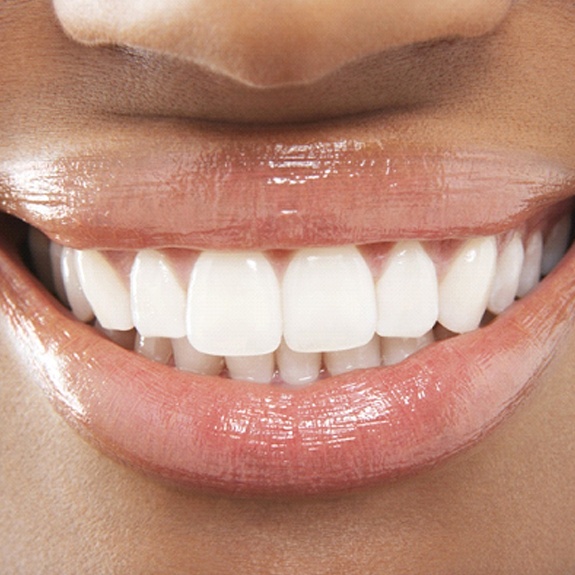 Some of the top benefits of veneers include:
They are durable. You can expect your veneers to be able to stand up to virtually any food.
They are easy to care for. Thorough oral hygiene is a key to helping them maintain their original beauty.
They are nonporous. The nonporous nature of the porcelain means that pigment molecules cannot seep into it and cause discoloration.
They last for a long time. It is common for veneers to last for 10 – 15 years before replacement becomes necessary.
They are highly customizable. The size, shape, and color of veneers are all tailored to complement your unique mouth.
They look natural. Onlookers are unlikely to be able to tell that you have had a bit of cosmetic work done on your smile.
Veneers FAQs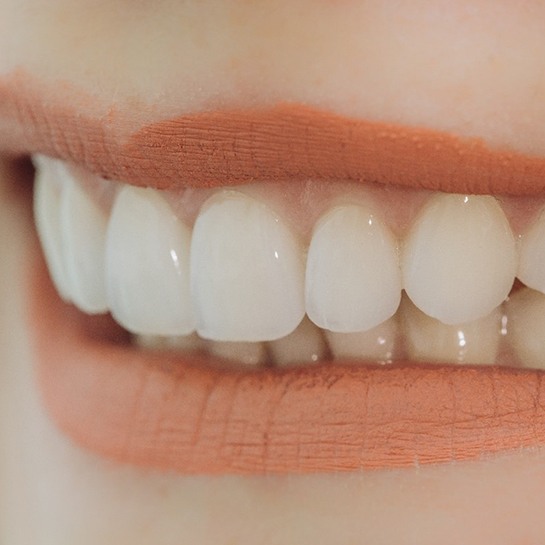 If you're unhappy with the appearance of your teeth, veneers are a great option for giving you the smile makeover you're dreaming of. However, you want to be well-informed before making the commitment. Here are the answers to some of the most common veneers questions we are asked. If you don't see your question listed below, don't worry. We'd be happy to provide you with the information you're looking for or set you up for a consultation. Just give us a call!
Are Veneers Permanent?
While veneers are not technically permanent, they are irreversible. This is because a small amount of protective enamel needs to be removed in order to make room for the veneers. These teeth will always need to be covered with crowns or veneers. Fortunately, with proper maintenance, veneers can last 15 years or even longer.
Is There Anything I Can't Eat with Veneers?
When you wear temporary veneers in the weeks before your permanent ones are ready, you will need to avoid harder foods like ice, raw fruits and vegetables, or candy that could damage the restoration. You can enjoy most of your favorite foods again once your permanent ones are placed, but you will still want to be wary of foods that are particularly hard and crunchy. Too many darkly pigmented beverages can cause staining over time too, so you may want to limit them. If your teeth are sensitive after your veneers have been placed, hot and cold foods and beverages can cause discomfort, so it is best that you stay away from them.
Do Veneers Give You a Lisp?
Some people have trouble pronouncing certain words when they first get veneers, resulting in a temporary lisp. This is in part due to muscle memory. The tongue isn't used to accounting for the presence of veneers in your mouth. Fortunately, the tongue can usually adjust on its own, and you will be talking like your normal self very quickly. To speed this process along, try practicing the pronunciation of tricky sounds so you can adjust more quickly.
Is It Painful to Get Veneers?
Your mouth will typically be numbed for veneer placement, so you shouldn't feel any pain during the procedure. However, you might experience some sensitivity when the temporary veneers are first attached. Post-treatment discomfort is more likely when multiple veneers are being placed. Two to four veneers usually cause little to no pain, but if you are getting eight or more, soreness is more common. Some people experience "bonding sensitivity" for a little while when biting into something hot or cold. The good news is that this is all temporary and can be managed with over-the-counter pain medications and saltwater rinses.