Root Canal Therapy – Weatherford, TX
Don't Fear the Root Canal!
It's a very common misconception, but root canal therapy is actually a much easier procedure to experience than you might think. In fact, treatment is largely comparable to receiving a dental filling, a treatment that is widely accepted as simple and easy to complete! At Beacon Dentistry, Dr. Novak and Dr. Johannsen put your comfort first and foremost, take all the steps to save your tooth, and make sure that you're fully informed on every step of treatment before we begin. To relieve discomfort caused by your damaged tooth, give us a call for root canal therapy in Weatherford, TX!
Why Choose Beacon Dentistry for Root Canal Therapy?
Fun and Relaxing
Dental Office for Families
Sedation & Soft Tissue
Laser Technology
Experienced Team
of Dentists
Common Misconceptions on Root Canal Therapy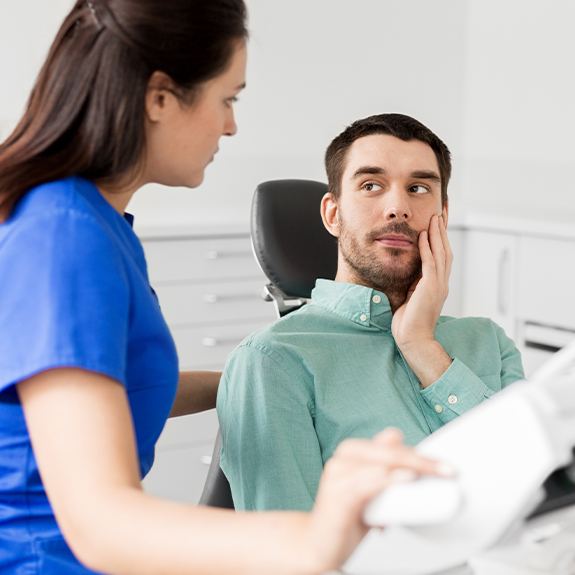 If you are told that you need to have a root canal performed, you should know that therapy is meant to largely relieve your discomfort, not cause it. In fact, any pressure, pain or sensitivity that you're feeling will be completely removed once you undergo treatment and finish the healing phase. This means you'll be able to eat the foods you want, save your natural tooth from extraction, and cover your tooth with a highly-detailed crown. It's the best way to give your tooth a second chance!