Cosmetic Dentistry – Weatherford, TX
Get the Smile You've Always Wanted!
Beacon Dentistry understands how important it is to have a smile that makes you feel confident. With it, you achieve the goals you set out for yourself. Without it, you just might notice a change in the way you behave, even around friends and family. Dr. Novak and Dr. Johannsen want nothing more than to put you on a path towards a beautiful smile, free of any imperfections that have developed along the way. If you're ready to improve your smile's appearance with an exciting team by your side for cosmetic dentistry in Weatherford, TX, give the dentists at Beacon Dentistry a call!
Why Choose Beacon Dentistry for Cosmetic Dentistry?
In-Office and Take-Home
Whitening Options
Virtual Smile
Design Technology
Fun and Exciting
Dentists and Team
Porcelain Veneers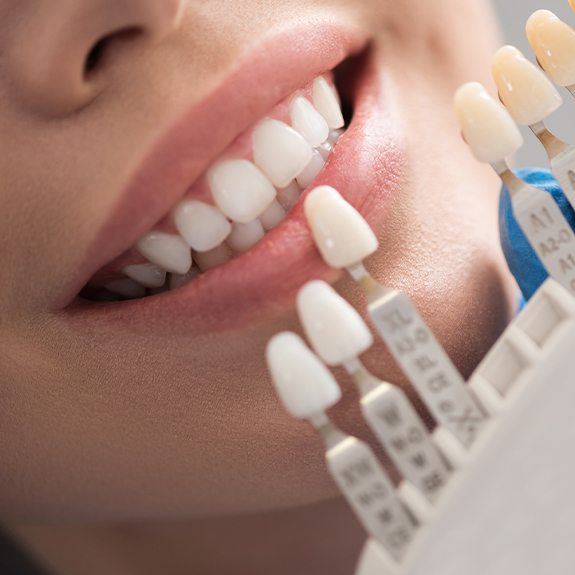 Need the most comprehensive solution to imperfections in your smile to date? Porcelain veneers are capable of covering permanent issues in teeth, including stains, chips and cracks. They can also cover gaps in between teeth and help you save money on other cosmetic treatments thanks to their versatility. For mild levels of misalignment or crooked teeth, they can even act as instant-orthodontics! During your consultation, we'll inform you of how the process works and whether they are the best treatment to suit your needs.
Metal-Free Dental Crowns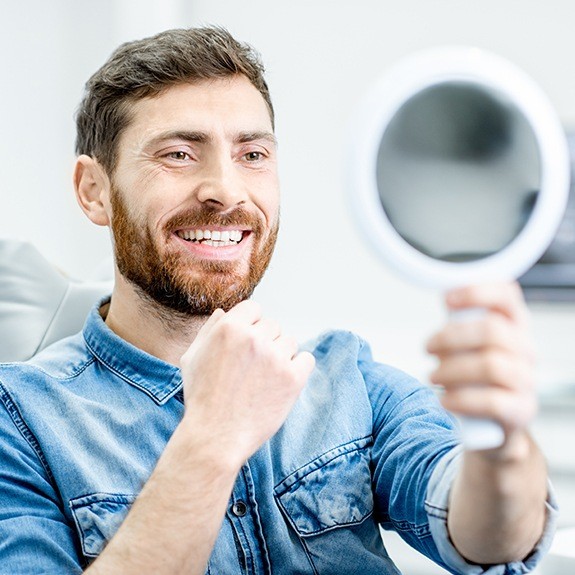 When you choose metal-free materials to restore teeth affected by cosmetic imperfections, including Emax, Bruxzir, and Katana, you're truly getting the best of both worlds. While they work to restore teeth to the absolute fullest, they also keep your smile looking pearly-white and natural in the process. It doesn't matter if you need a crown for cosmetic or restorative reasons, you shouldn't have to choose one benefit over another, according to the crew at Beacon Dentistry.
Cosmetic Dental Bonding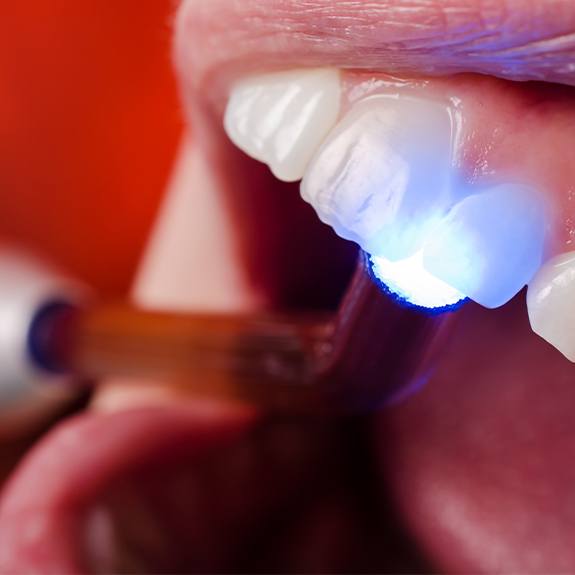 There's nothing worse than having an otherwise perfect smile except for a single imperfection that's clearly visible. When you don't want to have a full-blown crown placed or existing tooth enamel removed to fit a porcelain veneer, cosmetic bonding offers a perfect happy medium. To restore teeth, composite resin is mixed to a shade that matches your enamel, then molded around your tooth. After sculpting and shaping the resin, we harden it instantly, giving you a picture-perfect smile in just one appointment!
Teeth Whitening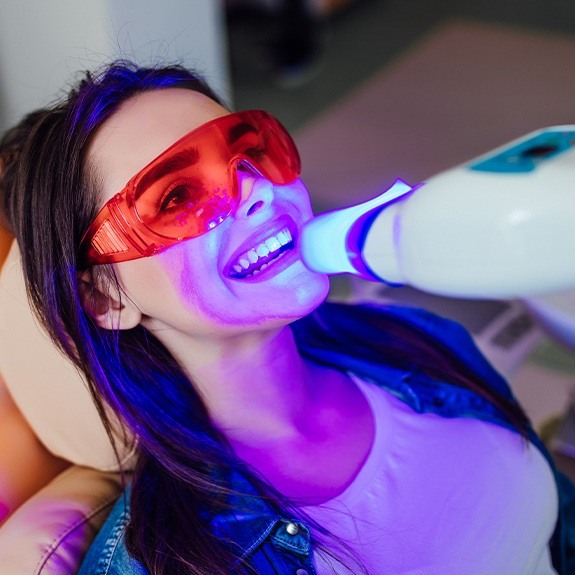 Sometimes stains can make it impossible to show off your smile with confidence, but that changes with KOR and Nitewhite treatments from Beacon Dentistry. The KOR whitening system works to whiten teeth in our dental office, all without the use of lasers or lights to activate the bleaching gel. With NiteWhite, all you need to do is wear bleach-filled whitening trays either overnight or for about two to four hours per day over the next two weeks.
Learn More About Teeth Whitening
Virtual Smile Design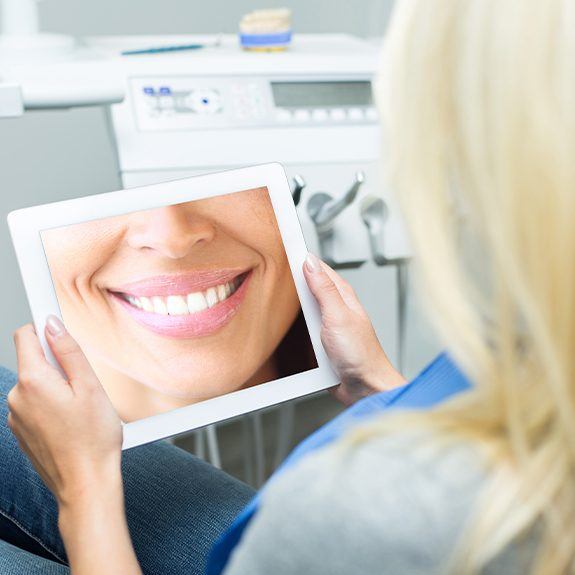 There are many treatments for you to choose from, but don't worry if you aren't sure which one to pick! Our team provides software that takes a current image of your smile and enhances it to simulate exactly what you would look like following a specific treatment. Whether you want porcelain veneers, teeth whitening, cosmetic bonding, or something else, you can get a detailed photo of your smile for consideration before a single treatment is performed!