Sedation Dentistry – Weatherford, TX
Remain at Ease During Your Routine Dentistry
Are you one of millions of other Americans who avoid going to the dentist entirely because of anxiety or fear? Whether you avoid visiting because of a traumatic experience as an adult or because of severe dental-related discomfort, you should know that Dr. Novak and Dr. Johannsen have a solution. Sedation dentistry is designed to keep patients of all levels of fear of dentistry calm and at ease, no matter what. We keep a fun and friendly atmosphere at Beacon Dentistry of Weatherford, so give us a call and we'll help you get what you need, using sedation dentistry in Weatherford, TX to achieve positive oral health!
Why Choose Beacon Dentistry of Weatherford for Sedation Dentistry?
Fun and Light-Hearted
Dental office
Simple and Effective
Oral Conscious Sedation
Caring & Dedicated
to Your Comfort
Oral Conscious Dental Sedation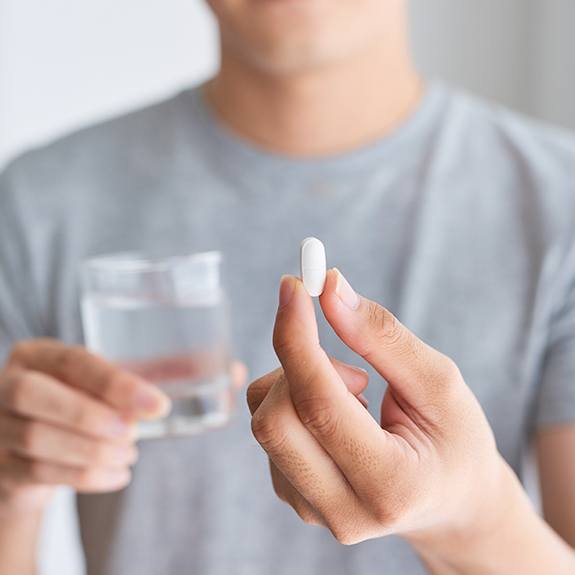 This sedative is ideal for those with mild to moderate levels of anxiety or fear. Taken orally, oral conscious sedation is designed to make patients feel relatively at ease within minutes. What would normally be a visit filled with anxiety is instead calm and relaxing, so you can get the treatments you need done. You'll still be able to communicate with our team, after all, it is called "conscious" sedation for a reason. We ask that you have someone drive you from the dental office to ensure your safety as the effects can take some time to wear off.
What is Oral Conscious Sedation?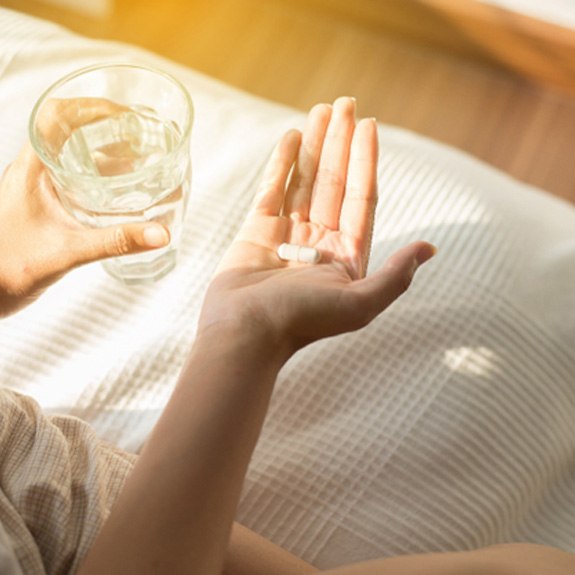 For patients who are nervous, anxious, or have a strong gag reflex, oral conscious sedation is often an ideal solution. There are no needles or masks involved. Once we have reviewed your medical history, medications, and any allergies that you have, we can determine whether oral conscious sedation is a good option for you. If so, your dentist will prescribe you a small pill that needs to be taken before your appointment. The effects are long-lasting and will kick in by the time your treatment begins.
How Does Oral Conscious Sedation Work?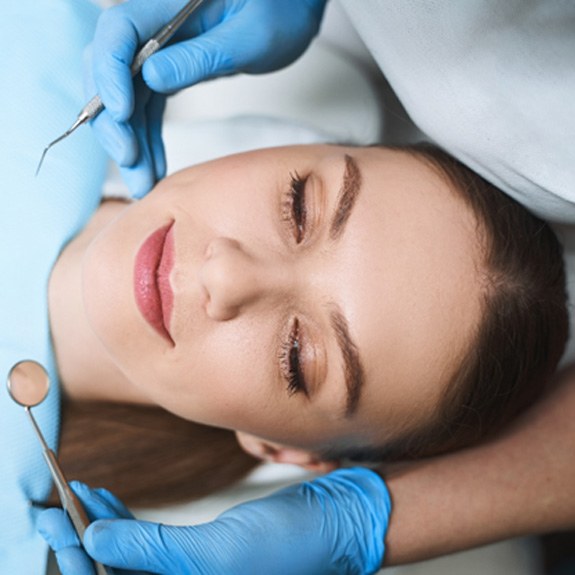 Once the effects kick in, you will feel deeply relaxed and calm. Patients often don't even remember their visit afterward. You will remain conscious during the procedure, so you can answer questions and respond to instructions but will remain relaxed. We will monitor you throughout the procedure to ensure that you are safe. The effects of the drug will linger, so you should arrange for a trusted friend or family member to drive you to and from your appointment.
Are You a Good Candidate for Oral Conscious Sedation?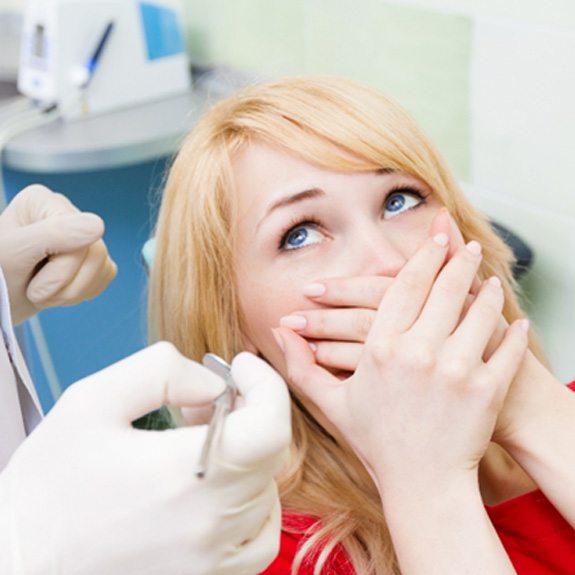 Oral conscious sedation is very popular. It is particularly beneficial for patients who:
Suffer from dental anxiety or fear
Have a sensitive gag reflex
Are receiving multiple treatments at once
Have difficulty sitting still
Struggle to become numb with local anesthesia
Have had negative past dental experiences