Teeth Whitening – Weatherford, TX
Creating a Brighter and Whiter Smile
Your smile is one of the first things that people notice about you—so if your teeth are stained, discolored, and a source of discontent in your life, you should do something about it! Fortunately, our team at Beacon Dentistry of Weatherford can help you achieve a brighter and whiter smile and ensure that every time you grin, you light up the whole room. If you're interested in learning more about what we have to offer, feel free to review the information below and contact us with any questions or if you're ready to schedule a visit.
Why Choose Beacon Dentistry of Weatherford for Teeth Whitening?
Experienced and Friendly Dentists
In-House Dental Savings Plans Available
Lasting Results You'll Be Proud to Show Off
Who Is a Good Candidate for Teeth Whitening?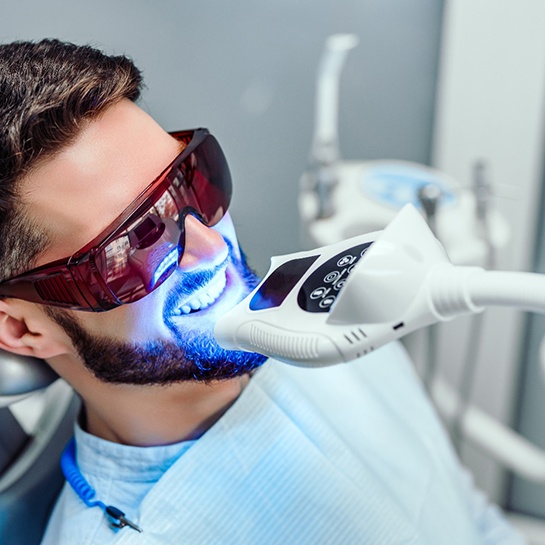 Most individuals with noticeably stained teeth are good candidates for teeth whitening; however, you should still speak with your dentist about your smile goals beforehand. Teeth whitening is often the best option for extrinsic staining; staining that originates on the surface of the teeth. For intrinsic staining, or staining that occurs from within, other treatment options, like veneers, may be a better option. In any case, your dentist will want to review your medical history and determine if your oral health is suitable for the treatment. If your gums are healthy and there aren't any other underlying oral issues, your dentist can begin formulating your treatment plan and laying out your options.
How Does Teeth Whitening Work?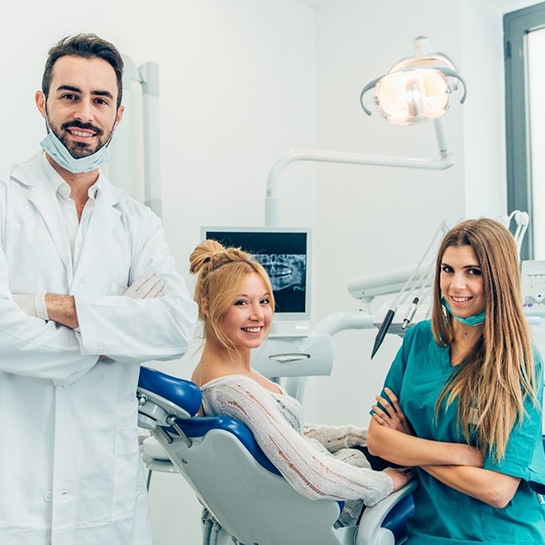 Your team at Beacon Dentistry of Weatherford will make sure that you fully understand every detail of the teeth whitening process before committing to it. They're proud to offer KöR in-office whitening treatment as well as NiteWhite take-home whitening kits. Both are capable of producing dazzling results; however, the timeline for each varies.
Take-Home Teeth Whitening
Some patients prefer to whiten their smiles on their own schedules, and NiteWhite take-home kits allow them to do so! The customized trays come with high-grade bleaching gels that are more effective than anything you can buy yourself. You'll have to wear them for a designated amount of time each day for two weeks, but afterward, your smile should be noticeably brighter.
In-Office Teeth Whitening
Our team at Beacon Dentistry of Weatherford can also handle your whitening experience in office if you'd prefer. Using the KöR whitening system, your teeth can be whitened in as little as an hour! First, your teeth are desensitized, and then a special, potent bleaching gel is used to remove visible surface stains.
Tips for Maintaining Your Brighter Smile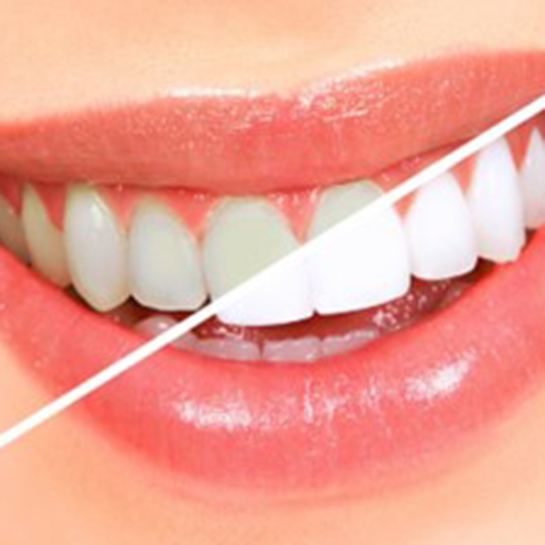 After you've had your teeth whitened, it becomes a matter of preserving your results for as long as possible. Here are some tips to assist you with this:
Limit your exposure to foods and beverages that contain staining agents such as soda, coffee, tea, red wine, curry, soy sauce, berries, etc.
Maintain excellent oral hygiene at home by brushing, flossing, and rinsing regularly.
Continue to visit your dentist for routine checkups and cleanings.
Avoid poor oral habits that can weaken your enamel and cause additional staining such as smoking, biting your fingernails, and using your teeth as tools.
Touch-up treatments are available to keep your smile bright in the future.