Children's Dentistry – Weatherford, TX
We Make Dental Care Fun for Your Child!
When it's time to visit the dentist, we want your child to be excited and ready for care, not anxious or scared. At Beacon Dentistry of Weatherford, Dr. Novak and Dr. Johannsen are always patient, accommodating, and prepared to give your child a fun and enjoyable experience they'll want to remember. Whether your youngest family members need a basic cleaning, a dental filling, or an athletic mouthguard to protect their smile while they play their favorite sport, you can trust us with their next treatment. Schedule an appointment today by giving our dental office a call for children's dentistry in Weatherford, TX!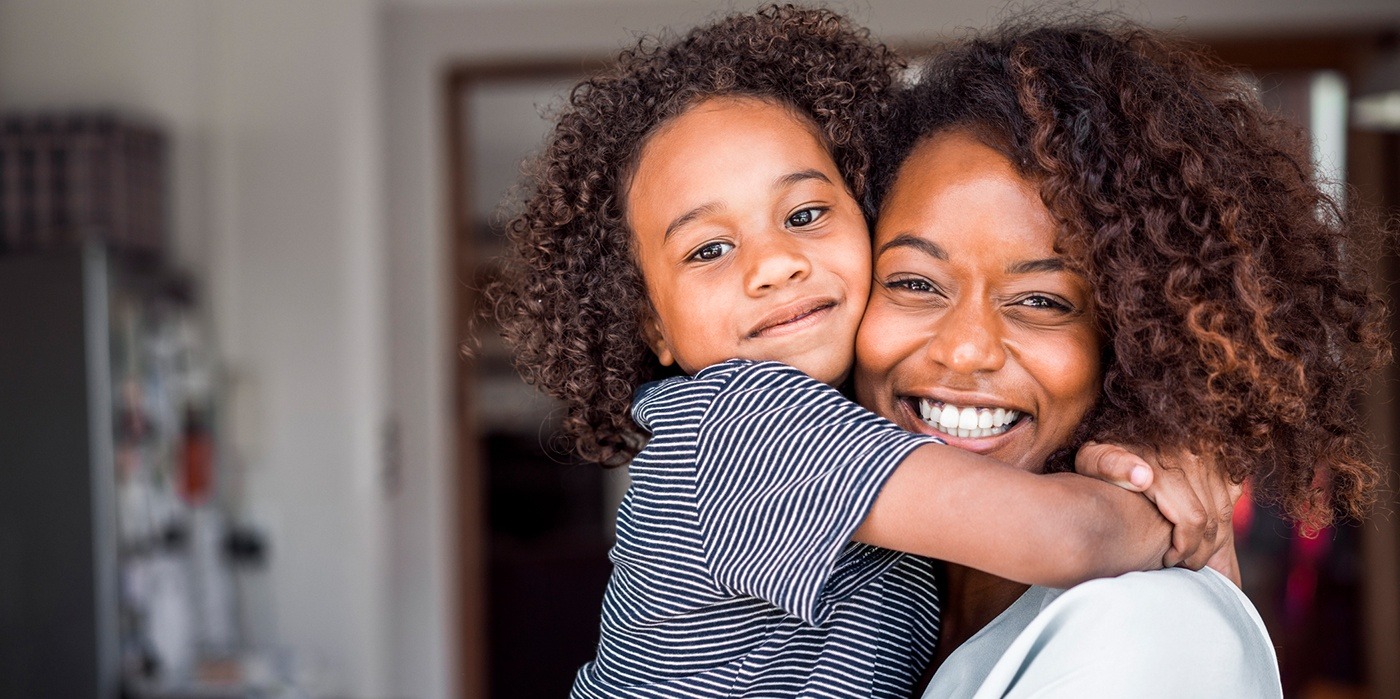 Why Choose Beacon Dentistry of Weatherford for Children's Dentistry?
Fun, Lively and Exciting
for Young Patients
Friendly Dentists That
Adapts to Your Needs
Convenient Scheduling
Hours for Your Family
Dental Checkups & Teeth Cleanings for Kids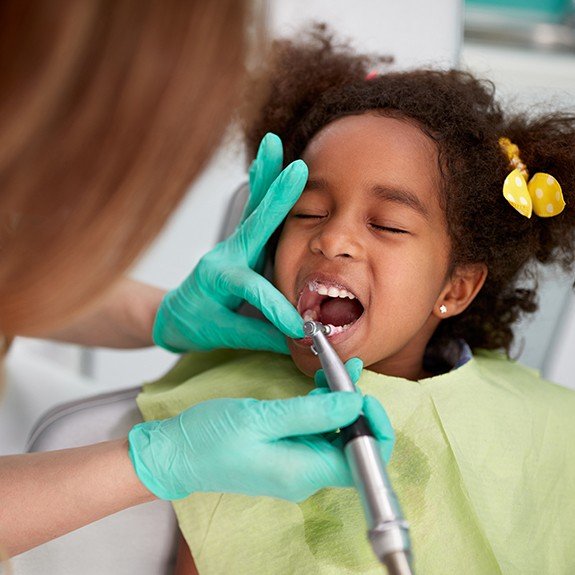 Our highest priority at Beacon Dentistry of Weatherford is making sure your child is comfortable with their next appointment! Routine checkups are one of the most effective ways to protect your child's oral health and keep their smile looking good. During the cleaning, our hygienist will make sure your child knows exactly what to expect before they begin removing harmful plaque and tartar. Then, we'll perform a comprehensive exam to confirm that their teeth, gums and other parts of their mouth are healthy.
Dental Sealants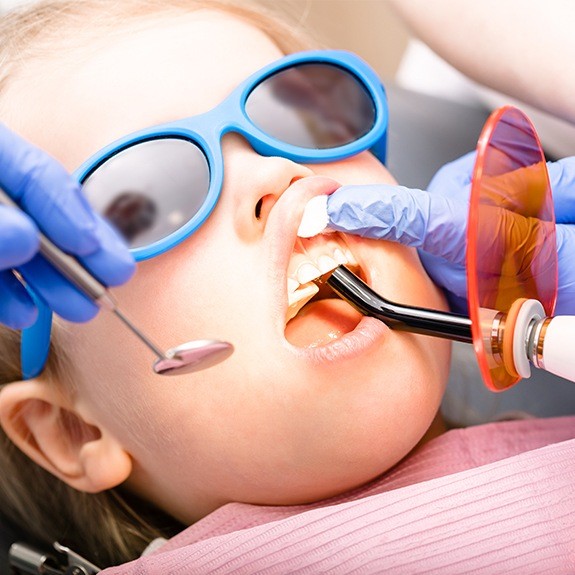 Children are often at higher risk of developing cavities than other groups. Thankfully, there is a way to reduce their risk dramatically in a way that is truly affordable. With dental sealants, we can protect your child's most vulnerable teeth, including their molars, from food debris and bacteria. These plastic sealants only take a few minutes to apply and the entire process is completely painless. They even last well over a decade, which means your child can practice their oral care with additional confidence moving forward.
Silver Diamine Fluoride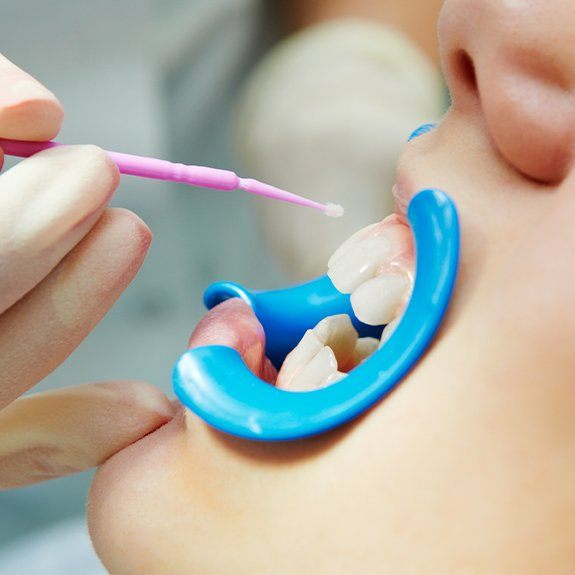 When a tooth becomes damaged, it can be difficult for some patients to get the restorative dentistry they need to resolve it. With this unique version of traditional fluoride, we can stop tooth decay in its tracks while simultaneously strengthen your child's tooth enamel. Application takes just a few minutes and ensures that your child's oral health is in good hands, despite the presence of tooth decay. We'll make sure you understand the differences between silver diamine and traditional fluoride prior to treatment.
Fluoride Treatments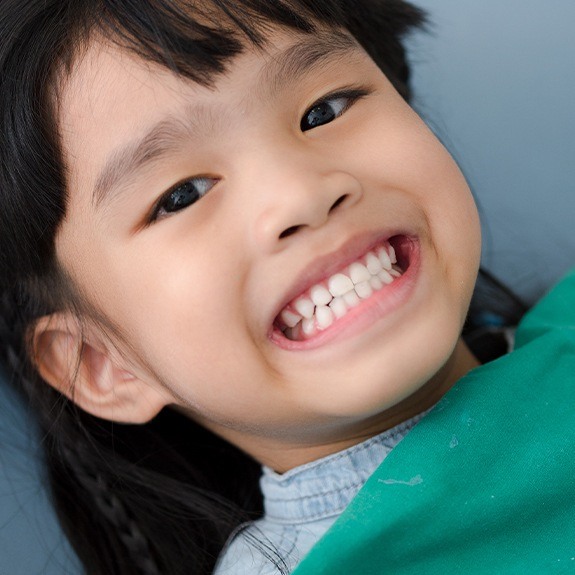 Fluoride has become largely ubiquitous in society today, mainly because of how effective it is at preventing cavities and keeping tooth enamel strong. It may even be found in some of your child's favorite foods, but it's even more likely to be found in your public drinking water and oral care products. Following your child's cleaning, we'll apply a quick fluoride varnish to their teeth, which actively enriches enamel over the next several hours.
Tooth-Colored Fillings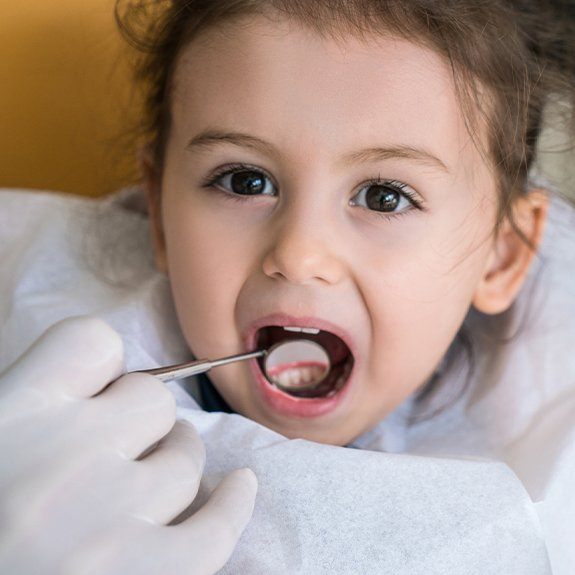 Learning an oral care routine can be difficult at a young age, so sometimes cavities can find themselves inside of your child's teeth. If that ever happens, you can expect a dental environment at Beacon Dentistry of Weatherford that is kind, understanding and judgement-free. Our goal is to protect your child's oral health moving forward, and tooth-colored fillings play a major role in that path. By opting for composite resin over metal materials, we can restore your child's teeth without making them deal with the pitfalls that often accompany dental fillings.
Athletic Mouthguards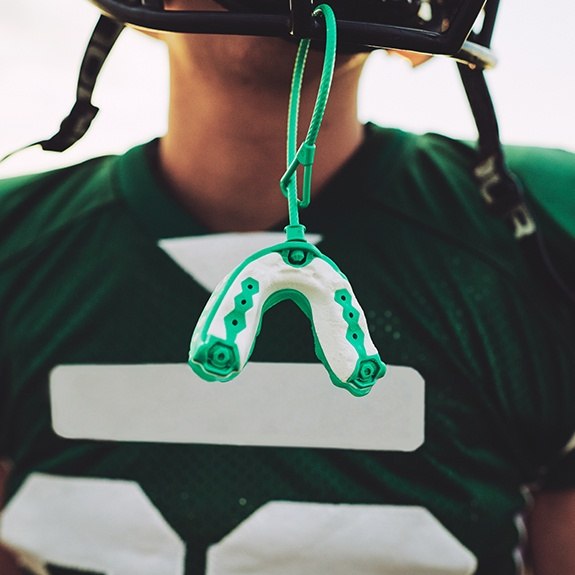 We always love learning about the families we serve, and as it turns out, many are quite active! Whether your child plays football, basketball, or another sport where high-impact is likely, they need the right protective gear. After all, dental emergencies are most common in sporting situations. With our digital impression system, we'll create an athletic mouthguard that fits your child's mouth exactly. This ensures optimal comfort and keeps their smile intact throughout the year!