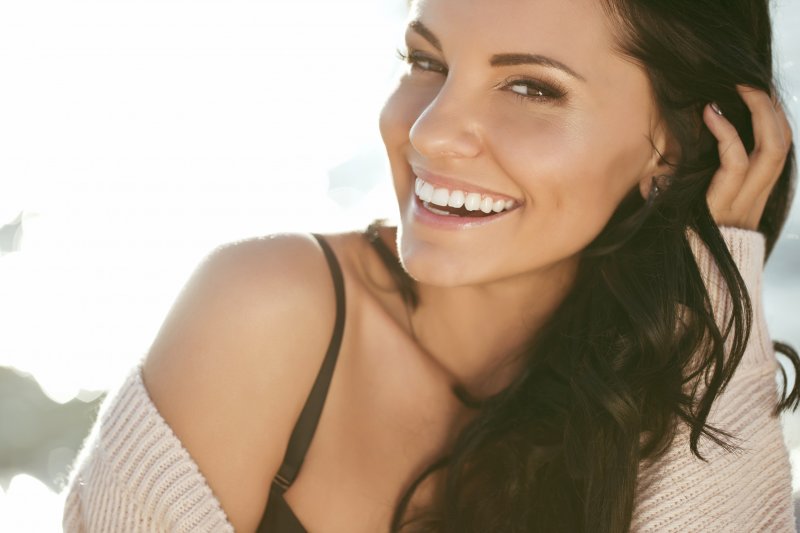 Summer is here, but it looks quite a bit different in light of the current COVID-19 pandemic. Instead of flights to other countries and epic concerts, people are opting for fun road trips and relaxing staycations. However, one thing hasn't changed: your smile is going to be at the front and center of every photo you take. If neglect during quarantine or years of feeling insecure about your teeth is leaving your smile less than impressive, opting for cosmetic dentistry is the way to go! A cosmetic dentist in Weatherford is sharing three effective treatments that are perfect for the summer.
A Teeth Whitening Treatment to Lift Stubborn Stains
Whether it was a few too many treats during the stay-at-home orders, years of poor dental habits, or simply genetics, unsightly stains can leave your smile looking brittle and frail. While a solid brushing and flossing routine can do wonders for your teeth, they are no match for the powerful tools your dentist has at their office. In addition to a professional cleaning, they can use custom trays, a whitening gel, and LED lights to lighten your smile up to eight shades in one visit!
Clear Aligners for Virtually Invisible Treatment
From connecting with family via facetime to meeting with a small group of friends for dinner, the last thing you want is for the focus of the conversation to be your metal mouth. While decades prior metal brackets and pesky wires were a staple of the teeth-straightening process, patients today can opt for clear, virtually invisible aligners. That way, you can get the dental treatment you need without calling attention to it!
Porcelain Veneers for a Complete Smile Makeover
From classic movie stars like Tom Cruise to social media influencers like Jeffree Star, many of the picture-perfect smiles you know and love are brought to you by porcelain veneers. In addition to being a long-lasting treatment option, they allow patients to brighten, straighten, and perfect their smile all in one procedure! So, if you are looking for a complete smile makeover by the end of summer, then porcelain veneers are the clear choice.
If insecurities stemming from your smile are preventing you from fully enjoying all that summer has to offer, then it is time to consider cosmetic dentistry. That way, you can achieve your smile goals and get back to experiencing all this season has to offer!
About the Author
In 1991, Dr. Thomas J. Novak graduated from the University of Illinois College of Dentistry with honors. Since then, he earned "Top Doc" honors from his service in the U.S. Navy Dental Corps, obtained a Fellowship with the Academy of General Dentistry, and received certifications in a multitude of dental specialties. If you are looking for a dentist in Weatherford to upgrade your smile this summer, then don't hesitate to visit his website or give him a call at 817-594-7302.