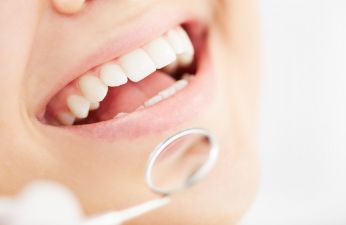 A "gummy smile" can be caused by multiple factors, including how the permanent teeth come in, overactive muscles in the upper lip, and anomalies in jaw development. And while you may have assumed that it's just something you have to live with, the truth is that it can be easily corrected with a procedure called gum recontouring. And, by using a soft tissue laser, a cosmetic dentist in Weatherford makes it faster and easier than ever. Keep reading to learn more about how it works!
What Is the Gum Recontouring Procedure Like?
Gum recontouring can correct multiple issues, including uneven gums that make the teeth look like they're different sizes, or excess gum tissue that makes the teeth appear smaller than they really are. In either case, the end result is a smile that's uniform, symmetrical and well-proportioned.
Gum recontouring is traditionally done with a scalpel and sutures. Now, some dentists use a soft tissue laser. Here are the steps involved:
A laser is so comfortable that numbing isn't usually necessary, but you can certainly be numbed beforehand if you prefer.
From there, a laser is used to direct a concentrated beam of light towards the gums and remove any excess tissue. The gentle heat from the laser cauterizes the tissue so there's very little bleeding.
Then your dentist will give you instructions to help you heal, and the recovery period is relatively fast and easy. They'll discuss how to keep the area clean, certain foods to avoid, salt water rinses, etc. While any discomfort would be minimal, over-the-counter pain medication is always an option.
The Benefits of Using a Soft Tissue Laser For Gum Recontouring
Technology has changed the field of dentistry quite a bit over the years, and soft tissue lasers are a great example. They provide multiple advantages for patients, including much less bleeding and discomfort along with faster healing. Also, the procedure is done in less time and, as mentioned, usually requires little to no local anesthesia.
If you'd like to know if gum recontouring is right for you, the first step is a consultation with an experienced cosmetic dentist. They'll discuss the procedure with you in more detail and create the perfect treatment plan to meet your needs.
Gum recontouring can make a dramatic difference to the overall appearance of your smile. And with advanced technology like a soft tissue laser, it's easier than ever before.
About the Author
Dr. Tom Novak has been a general and cosmetic dentist in Weatherford for nearly 30 years. In that time, he's helped hundreds of patients by correcting their gummy smiles and uses a soft tissue laser to make the procedure as comfortable as possible. If you'd like to know more about gum recontouring or have any questions, he can be contacted via his website.