Replacing Missing Teeth – Weatherford, TX
Rebuild Your Smile, Restore Your Oral Health
When you replace teeth at Beacon Dentistry of Weatherford, you're not only giving new life to your smile. You're doing your long-term oral health a big favor as well. Whether you need a dental bridge, dentures, or dental implants, Dr. Novak, Dr. Johannsen, and the rest of the crew will help you determine the best replacement tooth that fits your needs. To schedule your very first consultation to discuss options for replacing missing teeth in Weatherford, TX and experience truly efficient and fun dental care, give our dental office a call!
Why Choose Beacon Dentistry of Weatherford for Replacing Missing Teeth?
Lively, Energetic
and Dedicated Team
Long-Term Staff
You Can Trust
In-House Implant
Placement Available
Dental Bridges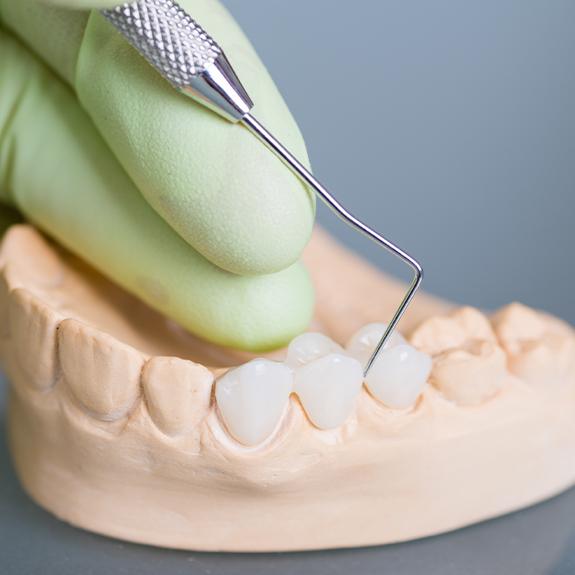 Nearby teeth can shift out of position when teeth are lost and never replaced. If you've noticed your remaining teeth moving ever so slightly ever since you lost your tooth, a dental bridge can effectively fill the gap. Not only will you feel confident to smile again, but you'll be able to eat many of the foods you want with confidence. We can even fit your next dental bridge with a pair of dental implants if you want a more secure solution to tooth loss.
Learn More About Dental Bridges

Dentures & Partials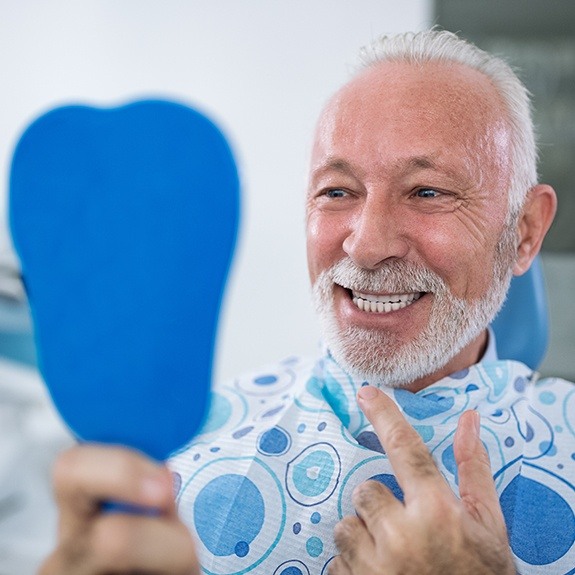 Missing several teeth can make life extremely difficult, but that doesn't mean you should have to settle. Whether you'd like to continue eating the foods you enjoy or simply have a conversation without worry, Dr. Novak and Dr. Johannsen can create a denture that feels as comfortable as it is reliable, all while guaranteeing you'll be confident to show your smile off to friends and family. Our dental office provides full, partial, implant-retained dentures and All-on-4 treatment, depending on your specific needs and preferences.
Dental Implants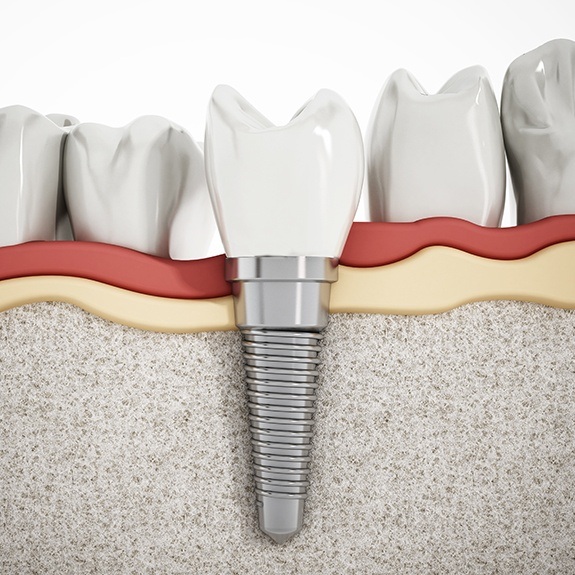 You shouldn't be limited by the foods you want to eat or your ability to smile just because you're missing teeth. You also should be able to experience a long-lasting solution to tooth loss that doesn't require complicated maintenance or replacement restorations several years from now. With dental implants, you are resolving your tooth loss at its source by replacing the root and the crown. Thanks to our experts, we can place the implant in-house as well as the restoration, providing you greater efficiency and convenience overall.