Periodontal Disease Treatment – Weatherford, TX
Your Gums Matter as Much as Teeth
While you may be thinking about how your smile looks, the crew at Beacon Dentistry of Weatherford cannot stress enough how important it is that you take care of your gum health as well. The gums are essential for giving your teeth a place to live! When plaque and bacteria reach the gum line, it can result in discomfort, swelling, inflammation, and even bleeding gums while brushing and flossing. If that happens, just know that Dr. Novak, Dr. Johannsen, and the rest of the team have got your back. Call our dental office to schedule treatment that restores your gum health today with periodontal disease treatment in Weatherford, TX!
Why Choose Beacon Dentistry of Weatherford for Periodontal Disease Treatment?
Soft Tissue Laser
Technology Available
Arrestin Antibiotic
Therapy Provided
Experienced, Friendly
and Caring Team
Scaling & Root Planing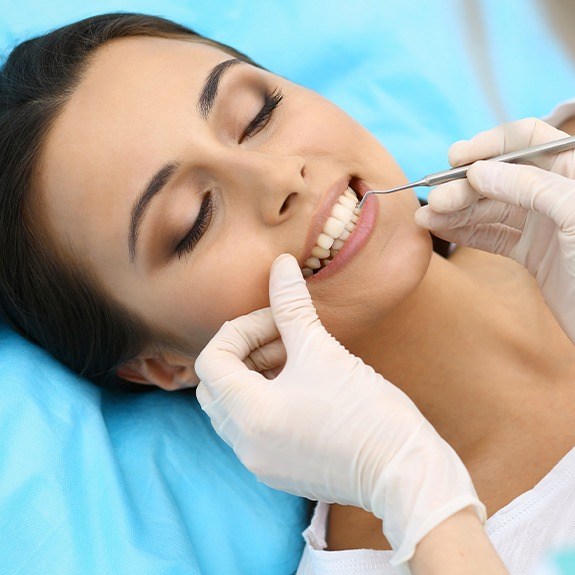 The standard treatment for gum disease has always been scaling and root planing. Scaling is designed to break down plaque that sits above and below the gum line. This process is important because it addresses areas that at-home brushing and flossing cannot reach. With root planing, we can smooth out the roots of your teeth as a way to promote their reattachment to the gums. Every three or four months, you'll come back to our dental office for an evaluation and additional treatment as a way to confirm that therapy is working as planned.
Antibiotic Therapy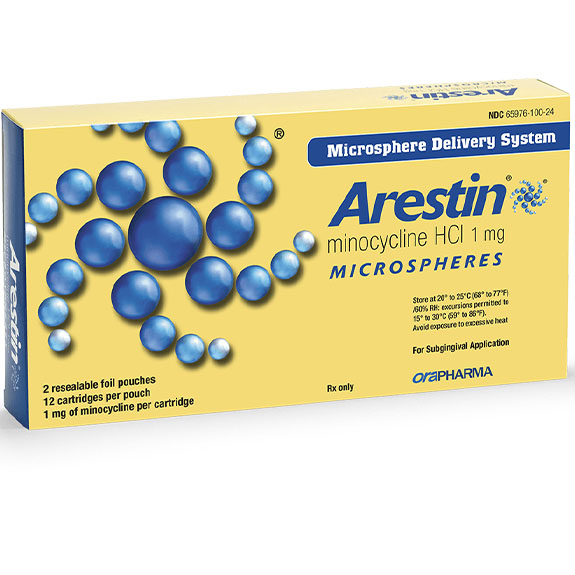 Our goal is to reduce the chances of reinfection as much as possible, and antibiotic therapy plays a big part in that success. This treatment involves the application of Arrestin antibiotics in between the gum pockets, the areas that have newly formed as a result of gum recession. Over time, the antibiotic releases into the gums, improving the healing process and preventing future infections from developing. No matter how complex your gum therapy becomes, we're always prepared to build a treatment plan that meets your needs.