Cosmetic Dentistry – Weatherford, TX
Get the Smile You've Always Wanted!
Beacon Dentistry of Weatherford understands how important it is to have a smile that makes you feel confident. With it, you achieve the goals you set out for yourself. Without it, you just might notice a change in the way you behave, even around friends and family. Dr. Novak and Dr. Johannsen want nothing more than to put you on a path towards a beautiful smile, free of any imperfections that have developed along the way. If you're ready to improve your smile's appearance with an exciting team by your side for cosmetic dentistry in Weatherford, TX, give the dentists at Beacon Dentistry of Weatherford a call!
Why Choose Beacon Dentistry of Weatherford for Cosmetic Dentistry?
In-Office and Take-Home
Whitening Options
Virtual Smile
Design Technology
Fun and Exciting
Dentists and Team
Porcelain Veneers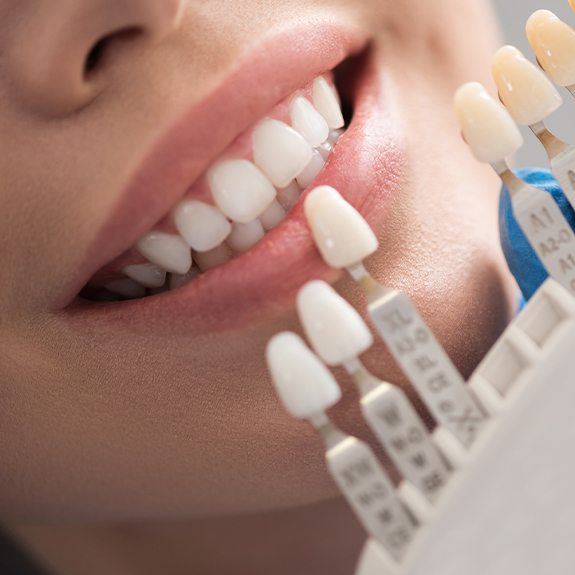 Need the most comprehensive solution to imperfections in your smile to date? Porcelain veneers are capable of covering permanent issues in teeth, including stains, chips and cracks. They can also cover gaps in between teeth and help you save money on other cosmetic treatments thanks to their versatility. For mild levels of misalignment or crooked teeth, they can even act as instant-orthodontics! During your consultation, we'll inform you of how the process works and whether they are the best treatment to suit your needs.
Metal-Free Dental Crowns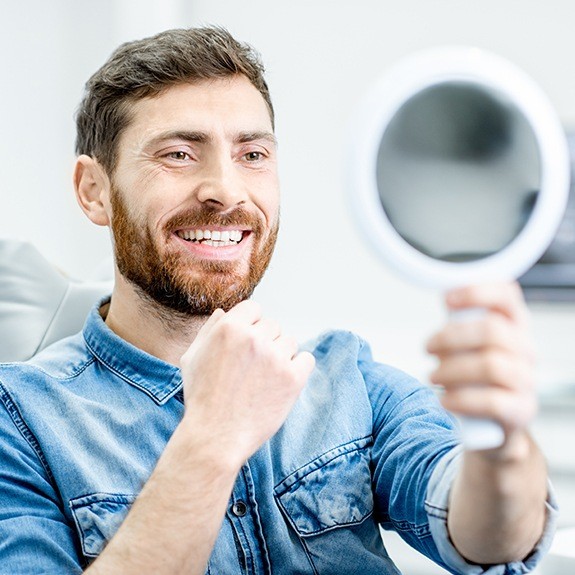 When you choose metal-free materials to restore teeth affected by cosmetic imperfections, including Emax, Bruxzir, and Katana, you're truly getting the best of both worlds. While they work to restore teeth to the absolute fullest, they also keep your smile looking pearly-white and natural in the process. It doesn't matter if you need a crown for cosmetic or restorative reasons, you shouldn't have to choose one benefit over another, according to the crew at Beacon Dentistry of Weatherford.
Cosmetic Dental Bonding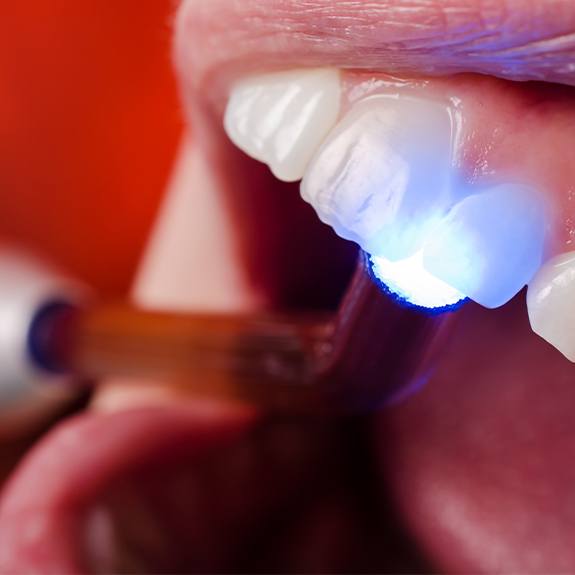 There's nothing worse than having an otherwise perfect smile except for a single imperfection that's clearly visible. When you don't want to have a full-blown crown placed or existing tooth enamel removed to fit a porcelain veneer, cosmetic bonding offers a perfect happy medium. To restore teeth, composite resin is mixed to a shade that matches your enamel, then molded around your tooth. After sculpting and shaping the resin, we harden it instantly, giving you a picture-perfect smile in just one appointment!
Teeth Whitening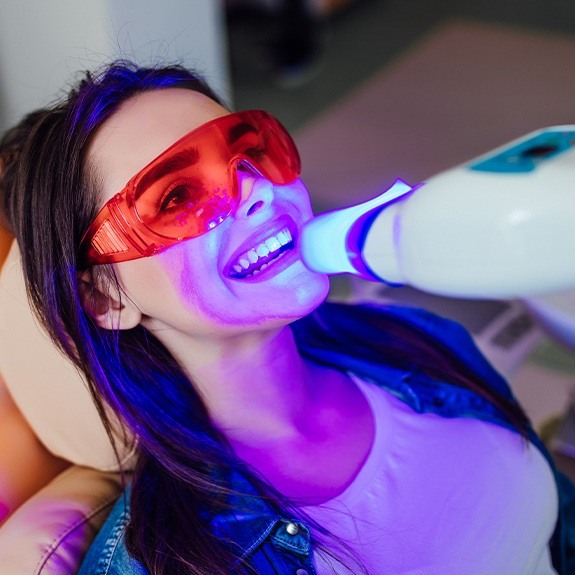 Sometimes stains can make it impossible to show off your smile with confidence, but that changes with KOR and Nitewhite treatments from Beacon Dentistry of Weatherford. The KOR whitening system works to whiten teeth in our dental office, all without the use of lasers or lights to activate the bleaching gel. With NiteWhite, all you need to do is wear bleach-filled whitening trays either overnight or for about two to four hours per day over the next two weeks.
Learn More About Teeth Whitening
Virtual Smile Design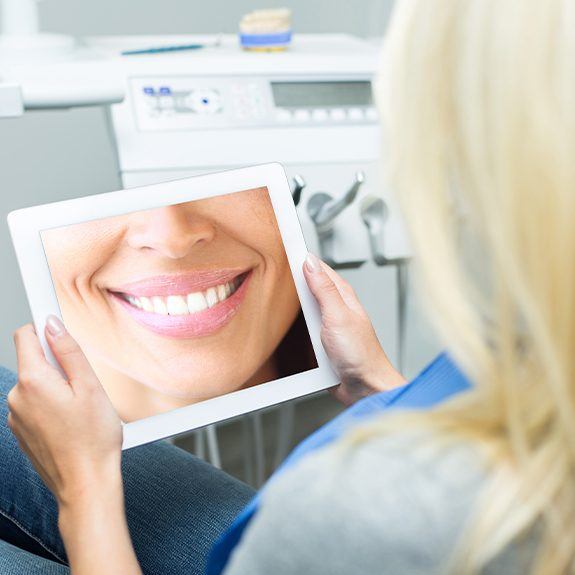 There are many treatments for you to choose from, but don't worry if you aren't sure which one to pick! Our team provides software that takes a current image of your smile and enhances it to simulate exactly what you would look like following a specific treatment. Whether you want porcelain veneers, teeth whitening, cosmetic bonding, or something else, you can get a detailed photo of your smile for consideration before a single treatment is performed!
Understanding the Cost of Cosmetic Dentistry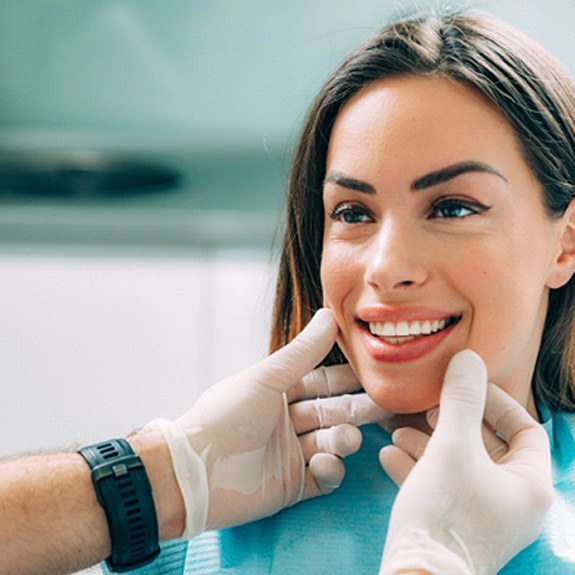 We get it – cosmetic dentistry in Weatherford can be quite the financial commitment. Since it's not typically covered by dental insurance, you may be worried about breaking the bank when transforming your smile. At Beacon Dentistry of Weatherford, we are ready to help you navigate the financial aspect of your treatment. Our team will be right by your side every step of the way! Not only will we explain the different services to choose from, but we'll determine which payment option works best for your budget.
What Cosmetic Dental Service is Right for Me?
If you're seeking cosmetic dentistry, it's likely because you want to accomplish one or more things for your smile. Maybe you want to whiten your teeth, straighten them, or alter their shape or size. No matter what your goals are, there's a service that can help you achieve your desired results.
Some of our most popular options include:
Dental Bonding – One of the best ways to address minor dental imperfections is with dental bonding. It's a quick and cost-effective treatment! However, results don't last very long, which means you'll need to redo the service every few years.
Teeth Whitening – You can easily improve the color of your smile with professional teeth whitening. While this treatment can make your grin several shades brighter, it can't help with tooth shape or position.
Veneers – Although this option is more costly than the ones mentioned above, it's the only one capable of transforming several different aspects of your smile at once. Best of all, you can expect your results to last decades with proper maintenance!
Cosmetic Dentistry Can Be an Investment Worth Making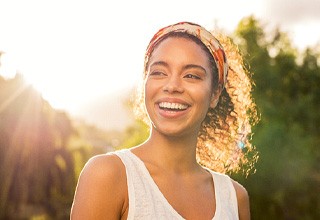 Cosmetic dentistry can feel like a commitment, but it should be viewed as an investment instead. Transforming your smile can lead to better confidence and higher self-esteem. As such, others will begin to see you as more successful, approachable, and youthful. Believe it or not, improving your grin will help you enjoy a better overall quality of life.
How to Make Cosmetic Dentistry Affordable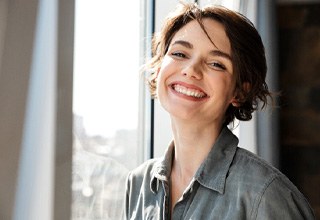 Dental insurance doesn't typically offer coverage for cosmetic dentistry because it's mainly for aesthetic reasons. It's one of the few reasons why people are hesitant to seek cosmetic services. At Beacon Dentistry of Weatherford, we offer multiple financing options to make your care affordable! We can help you sign up for third-party financing or our in-house savings plan. Both options will help you stay within your budget, so you don't have to worry about breaking the bank.
Cosmetic Dentistry FAQs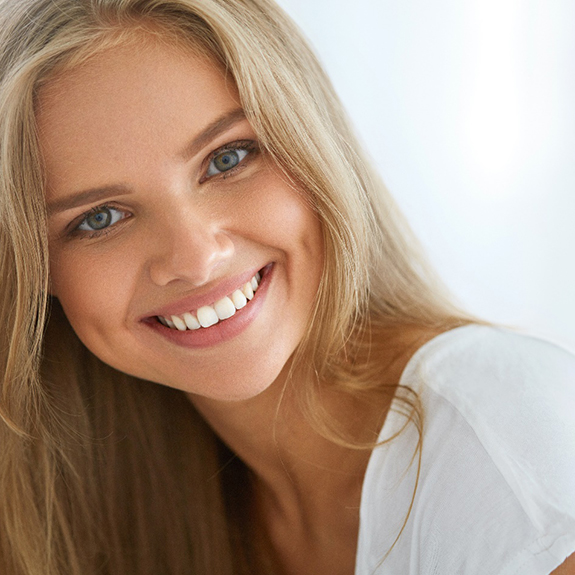 Are you unhappy with your smile? Don't worry – you can easily achieve your dream look with cosmetic dentistry in Weatherford! At Beacon Dentistry of Weatherford, we offer many different services to help turn your grin into one you're proud of. Our team understands you may have some lingering concerns, which is why we've decided to answer some frequently asked questions below. Should you not find what you're looking for, don't hesitate to reach out for personal assistance.
Is Cosmetic Dentistry Expensive?
Cosmetic dentistry has a pricey reputation, but that doesn't mean you have to break the bank to transform your smile. Our practice offers multiple financing options to make your care affordable. Some of our available payment options include:
Third-Party Financing – We partner with CareCredit, Scratchpay, and Wisetack to help you manage the overall price of your treatment. These services allow you to split up the total cost into smaller monthly installments, ensuring you stay within your budget.
In-House Savings Plan – For a low monthly fee, you can get the preventive care you need and enjoy sizeable discounts on other services, including cosmetic dentistry.
How Do I Know If I Need Cosmetic Dentistry?
You'll be happy to know that almost anyone can benefit from cosmetic dentistry in Weatherford. Most people qualify if they're not feeling very confident about their teeth. Of course, the only way to know for sure whether or not you'd benefit from it is by having a consultation with our team.
If you have any of the following dental imperfections, you may be the ideal treatment candidate for cosmetic dentistry:
Stained or Discolored Teeth – Tooth stains can't always be addressed with over-the-counter whitening products. Luckily, professional teeth whitening can get the job done!
Chipped or Cracked Teeth – Do you have damaged teeth? We can hide it with veneers or dental bonding.
Misaligned or Misshapen Teeth – You no longer have to sport a metal mouth to get a straighter smile. With clear aligners, we can correct even the most crooked teeth!
Does Cosmetic Dentistry Hurt?
It shouldn't! Although you may have heard the saying "beauty is pain", that's not necessarily the case with cosmetic dentistry. Our team at Beacon Dentistry of Weatherford will do everything we can to make your treatment as comfortable as possible.
The good news is that most cosmetic dental work is non-invasive, like dental bonding and teeth whitening. In fact, these don't even require a local anesthetic! However, more invasive treatments like veneers may require numbing beforehand since your natural teeth have to be altered. If you're feeling particularly anxious, you can always ask about throwing dental sedation into the mix.
How Do I Choose a Cosmetic Dentist?
Believe it or not, the American Dental Association (ADA) doesn't recognize cosmetic dentistry as a specialty. As such, it can be hard to find the right dentist for your needs. When searching for a cosmetic dentist, make sure you keep in mind their training, expertise, patient reviews, and dental technology. These factors will help you decide whether or not to move forward with the process before it's too late!