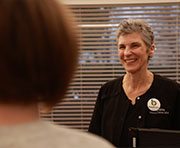 Welcome to Beacon Dentistry of Weatherford
Your Smile is a

We want your path at our dental office in your area to be different than any you have ever experienced at your typical stuffy dental office. Our dentists in Weatherford, Dr. Novak and Dr. Johannsen, want to have fun with their patients through storytelling, laughter, and genuine connections, all while guiding you through treatment with their many years of experience. Here at Beacon Dentistry of Weatherford, we want your smile to be a light for the world!
BeVirtual!
Can't visit us in person? Take a virtual tour of our office below, and use the below button to get your virtual consult started!
Start My Virtual Consult
Our Dental Office
- Help You Smile -
- Love What We Do -
- Go the Extra Mile -
Meet the Dentists
Our Love of Dentistry
Cannot
BEACONtained!
With nearly 30 years of experience in dentistry so far, Dr. Tom Novak definitely knows a thing or two about teeth. He's also got a true knack for helping patients feel like they belong here from the very first appointment. He's joined at Beacon Dentistry of Weatherford by Dr. Garrett Johannsen, who shares his enthusiasm for patient-centered dental care that puts relationships first. Whether you're visiting us for your six-month checkup or for last-minute emergency dentistry , they look forward to offering you the best of both worlds – proven, high-quality results in a dynamic environment where you're always kept entertained!
Meet the Dentists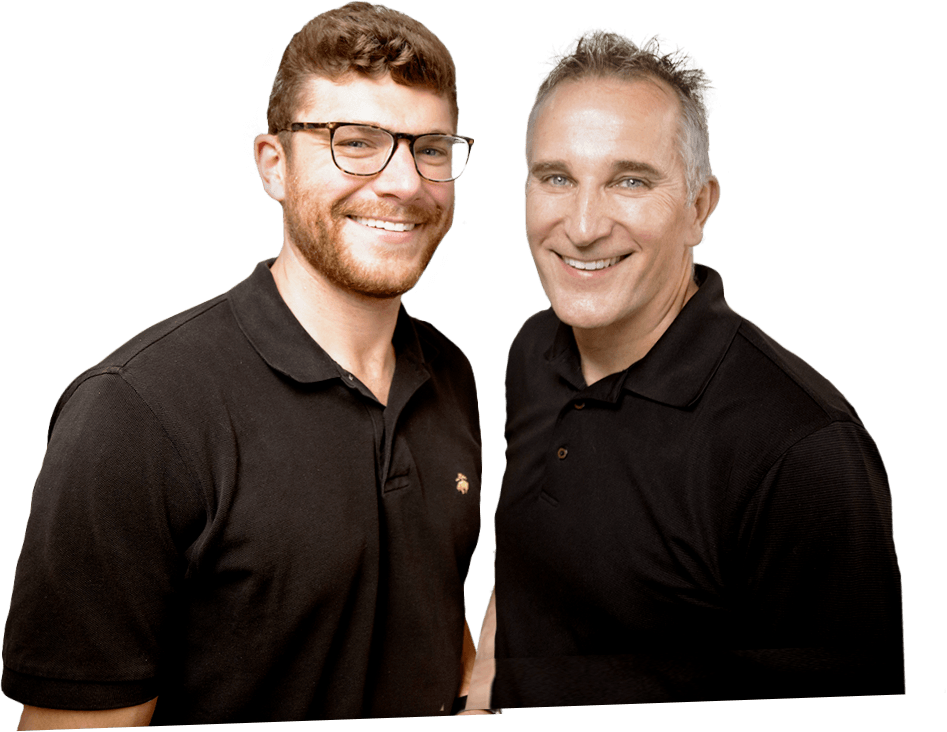 Meet Your Dental Team
Let Our Team
Brighten
Your Day
At Beacon Dentistry of Weatherford, you can count on seeing the same friendly faces every time you walk through the door – in fact, many of our team members have been here for decades! We truly love our jobs and are always ready to lend a hand to nearby patients in need throughout every stage of every visit, so don't hesitate to ask.
Meet the Dental Team
Our Dental Patients Love Us
"I have never been a Dentist fan until today. The staff from entry to exit are awesome, everyone was friendly and helpful. I had been dreading going to the dentist and now I'm looking forward to going back. They explained everything with clear understanding of what my options were. I will recommend them to everyone I know!"
James P., Weatherford, TX
"September was the first dental visit I've had in about 13 years. I was nervous but knew I needed to go. Dr. Novak and Jana made me feel very at home. Now, I look forward to those visits because Jana has become a friend and we laugh the entire time I'm in her chair. We get each other and I love it. Today was no exception! I will never visit another dentist, they have my heart (and teeth lol )!!!"
Angie G., Weatherford, TX
"Very thorough. And— the dentist always, always does a cancer swipe which is so important! My teeth are always cleaned so well that I've not had a cavity, or needed any other dental work for literally years. BEST DENTAL TEAM EVER!"
Catherine S., Weatherford, TX
Read More Reviews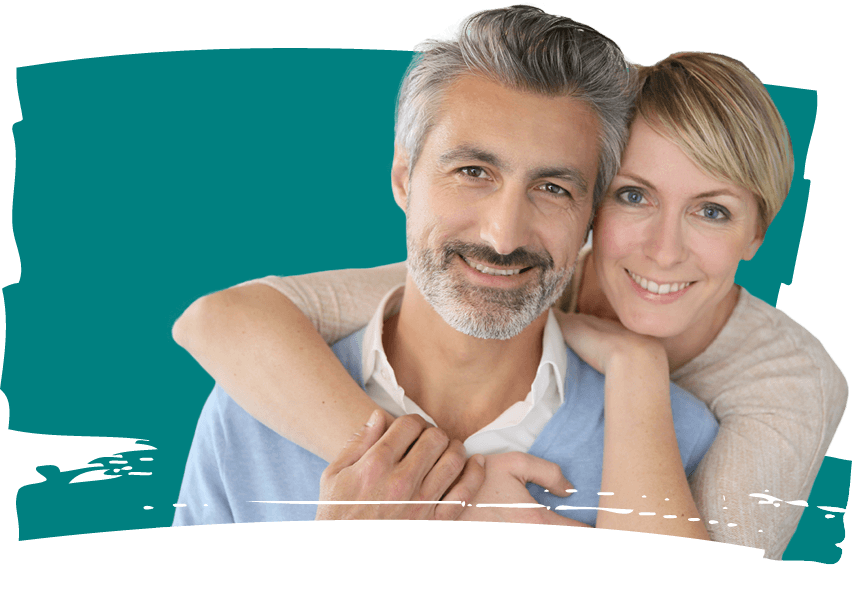 Featured Dental Services
Every patient's circumstances and goals are unique, and we want to help all of them! That's why our dental office near you features a lengthy menu of dentistry services for all age groups and even whole families. Better yet, every treatment plan is 100% personalized – nothing "one size fits all." Are you ready to give your smile a stunning makeover with cosmetic dentistry ? Have you been struggling with hurting or lost teeth for far too long and want to learn more about dental implants ? Are you simply overdue for that important six-month dental checkup? Let us help your smile be conversational!
Explore All Our Dental Services
Flexible & Affordable
Payment Options
Think you need to have dental insurance to afford important oral health services, like dentures ? It's time to think again. At Beacon Dentistry of Weatherford, our in-house savings plan offers many of the same valuable discounts and benefits for a simple, no-strings-attached monthly cost. Low-interest financing is also available!
Join Our Membership Plan
Learn About CareCredit Financing
We

Weatherford
Our Weatherford dental office has been a part of this amazing community for decades now, and we're always looking for new ways to get involved and support our neighbors! Every year, we host a special event called "Mission Dental," providing tens of thousands of dollars in important dental care for FREE to those less fortunate. We also support several local charities, including Relay for Life, Manna Storehouse, Center of Hope, Sanctified Hope and more.
See How We Are Changing Lives
Get Enlightened By Our FAQs
We understand if you want to address any questions or concerns you may have about our practice before you finalize an appointment. That's why, for your convenience, we have included a handful of the most common questions we hear from those learning about Beacon Dentistry of Weatherford for the very first time! Detailed answers from our dentists can be found below, so feel free to take a look or call us directly to get more information.
How do I find the best place to get dental work done?
We recommend that you first confirm what your specific dental needs are and whether or not that practice can effectively meet them. Do you want to prioritize your budget or find a dentist that's close by? Are there certain services you know you want outside of your routine checkups and cleanings, like clear aligners ? Do you want veneers or dental implants to be an available option at your go-to practice? We encourage you to give us a call so you can visit the office in-person as well. Feel free to read our many patient reviews and doctor bios to get additional insight!
What is the best way to find a dentist who does dental implants?
Assuming the dentists you're looking at provides dental implants, you'll want to do your homework on their background before you set up an appointment. For one, many dentists only do one phase of treatment (the restorative phase) rather than the entire treatment in one place (which includes implant placement as well). Dr. Johannsen, our dedicated dental implant expert, has advanced training in implant dentistry and restorative dentistry, making him the perfect fit for someone looking to replace teeth. No matter how complex your needs are, he's got the clinical experience to make your smile complete!
What do you do if you can't afford a dentist?
Beacon Dentistry of Weatherford always makes prevention a priority, meaning we work to ensure patients get the routine preventive care they need to avoid dental problems in the first place. Not only does this work to avoid unnecessary stress and discomfort, but it helps you save money as well. With that said, we understand if you have a tight budget. Even if you don't have dental insurance to use, we offer other financing options in-house. This includes our Beacon Dental Savings Plan, which helps you complete your most important dental services at an affordable rate.
How can I book an appointment online with a dentist?
If you don't have time to call our office to set up an appointment, that's okay! Our online appointment tool makes this process incredibly easy, whether you're a brand-new patient or visiting us for your routine checkup. Just look for the "Request an Appointment" button in the top-righthand corner of our website, click the button, and provide a little information about your dental needs. Once you schedule, a team member will call you at least 24 hours in advance of your visit to confirm your appointment.
Finding Our Weatherford Dental Office
From sedation dentistry for dental-related anxiety to implant dentures for missing teeth, we offer a wide range of treatments so our patients in and around Weatherford can always have a healthy, happy smile! When it comes time for your appointment, head on over to our office, which is located at 1433 Clear Lake Road in Weatherford, TX. We're next to Holland Lake Park as well as the intersection of Clear Lake Road and Santa Fe Drive.
Connect with Us
@beacon_dentistry